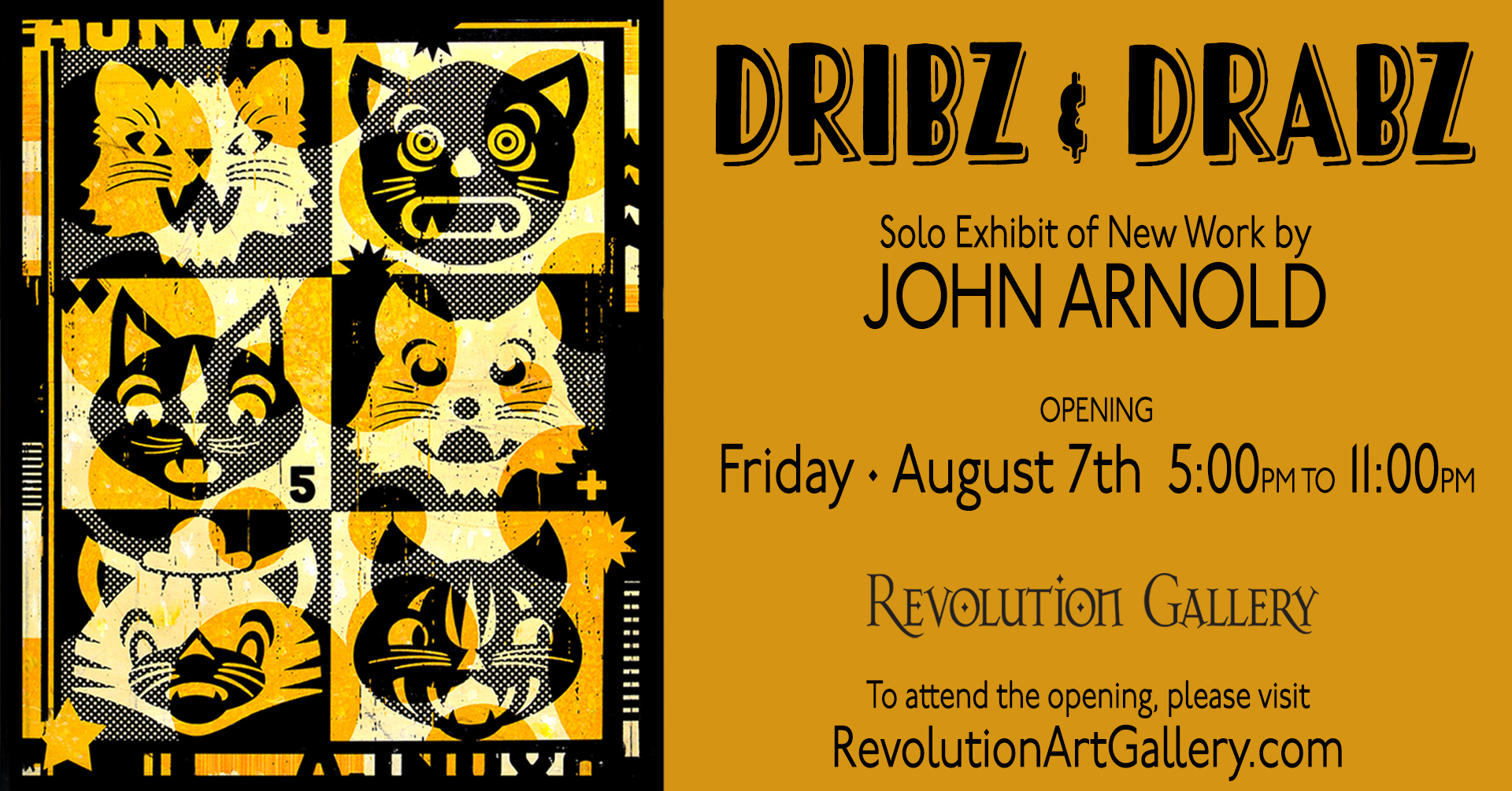 Schedule Your Visit!
Make a reservation to attend "Dribz & Drabz" – a solo show of new work by John Arnold
Friday  •  August 7th  •  5:00pm to 11:00pm
"Dribz & Drabz" John Arnold's solo show of new artwork is our first opening inside the gallery since February 2020. Although a bit different than openings in the past, Revolution Gallery is looking forward to having visitors!
To ensure a safe and enjoyable visit for all. Please reserve your block of time on the calendar for the opening on Friday, August 7th from 5:00pm to 11:00pm. If attending with friends / family, EACH PERSON MUST SCHEDULE THEIR TIME FRAME so we may safely have only 8 people in the gallery for each of the 25 minute time blocks (9% of the gallery's capacity), to ensure a safe and enjoyable visit for all.
During your visit, view our ongoing, rotating collection of artwork throughout the gallery as well. Wine, beer, cocktails, and food are available for purchase at our wine and beer bar and from our café menu. Each appointment will last 25 minutes, so the staff has time to clean and disinfect prior to the next booking. 
Please note that all guests will be required to properly wear masks when moving throughout the gallery. Masks may be removed when visitors are seated at their designated table to enjoy their drinks and food. 
Tables are also setup on the patio – appropriately spaced for social distancing – so patrons may enjoy a glass of wine, craft beer, or cocktail (or order food from our new cafe menu) prior to their scheduled reservation inside the gallery.