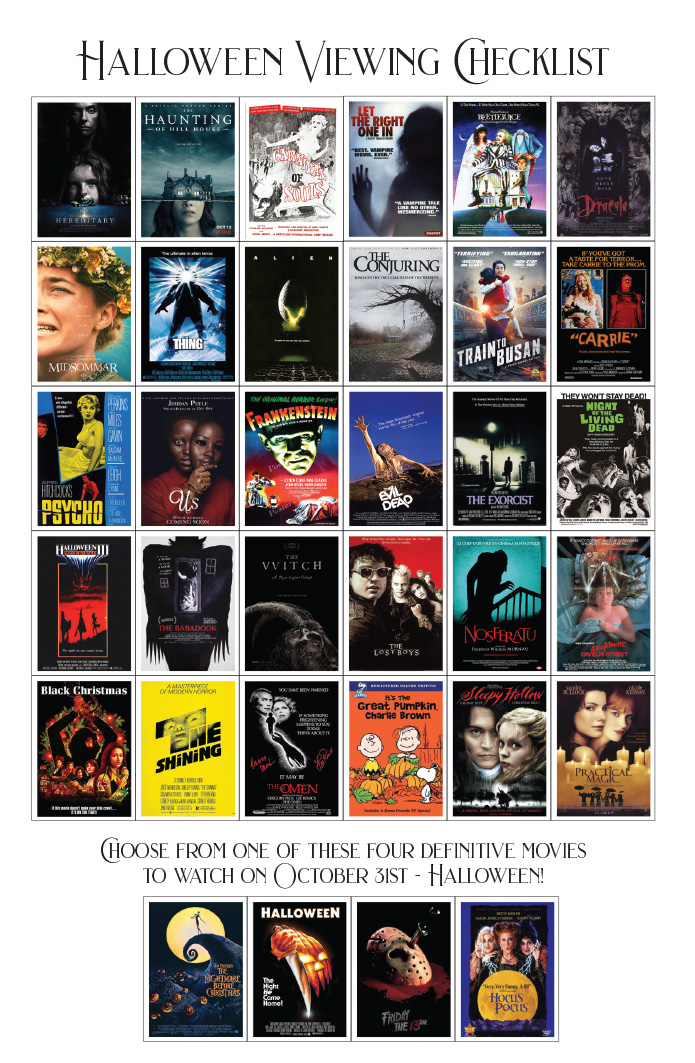 WHAT IS YOUR REQUIRED HALLOWEEN VIEWING?
Every October, we are drawn to movies / shows / specials that we have been watching for years, or new ones we have made into modern traditions. 
What is your favorite "go-to" to watch during the Halloween season? Some are in the "cheesy comedy" or "non-horror" genre, yet others like to have hard-core scares; movies that can keep you up at night – but are welcome because, you know… it's Halloween. 
We have compiled a list of 31 essentials – we know; some didn't make the list, and that is okay, because perhaps these make the tally for next year. These were compiled by friends; movie aficionados from all walks of life. It's a great list – and included many that we deem as necessary viewing. 
Watch them in order, or pick and choose your own schedule. Note on Day 31, there are four movie options – pick one (or watch all four!)  – share with us on social media why you chose that movie!
Happy viewing – and enjoy being scared.