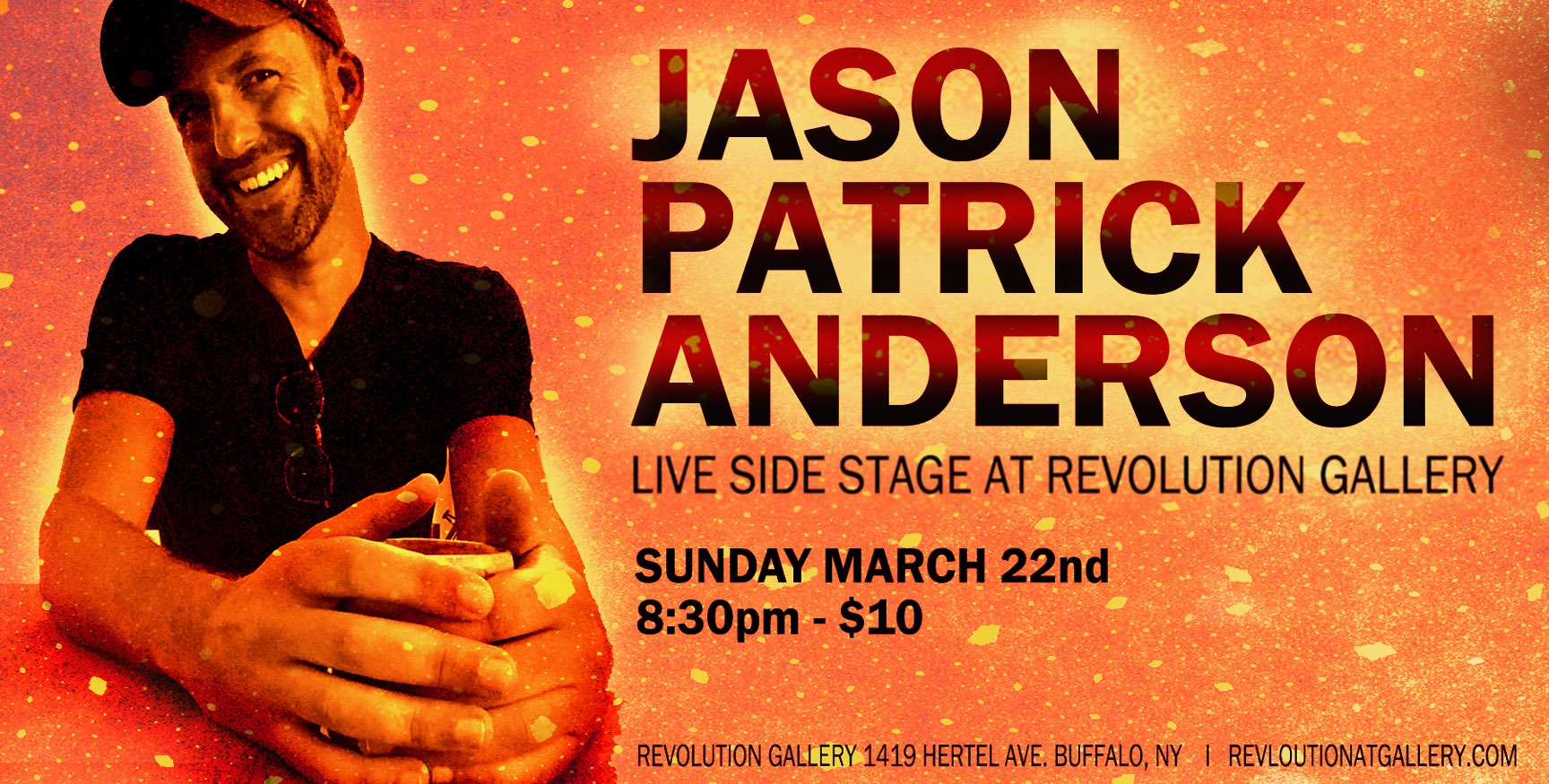 Jason Patrick Anderson
With Special Guest The Guilty Few
Sunday, March 22nd | 8:30pm
Revolution Gallery is pleased to present Jason Patrick Anderson for a solo performance Side Stage at Revolution Gallery on March 22nd, 2020.
Anderson who recently played guitar and keyboards for indie rockers Strand of Oaks has also collaborated with Mount Eerie and, Thomas Wincek of Volcano Choir.
Jason Anderson is an endearing singer-songwriter whose work is as anthemic as it is affecting. Blending poignant, imagistic narratives with cathartic and often communal performances, Anderson's music crackles with life.
Doors at 7:30pm  |  Music at 8:30pm with special guest – The Guilty Few (avant-country from Bill Nehill and Cory Nealon)
$10. at the door