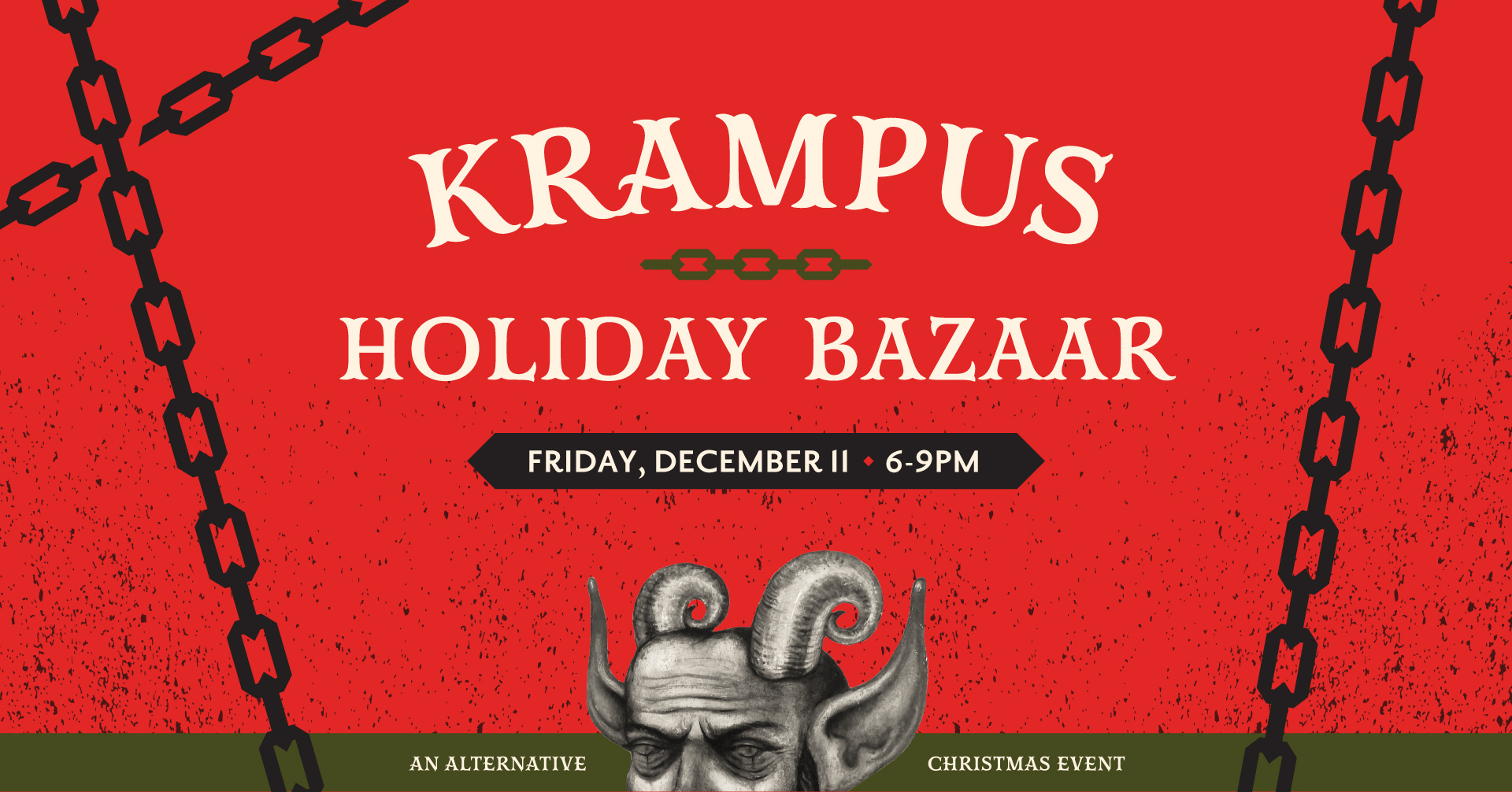 Krampus Holiday Bazaar
Friday •  December 11th  •  6:00pm to 9:00pm   •  FREE
This Krampus Holiday Bazaar is a Socially-distanced Alternative Holiday Gift/Original Art Shopping Event offering a twist on the usual holiday sale. Shop to Goth & Industrial background music while perusing Revolution Gallery for holiday gifts of original art and prints, jewelry, postcards, t-shirts, sculptures, and more.
Be sure to pick-up a variety of to-go drinks and food highlighted by a special Krampus Cocktail, bottled wine and cheese plates, and "Buffalo's Best Tater Tots."!
Click here to place your order!
Inspired by the German folktale of Krampus, the half-goat-half-demon companion of Saint Nicolas who rewards good children and punishes poorly behaved children, the event will include "Gruss vom Krampus" or "Greetings from Krampus" — a unique art exhibit of Krampus artwork created specifically for this event. 
Selfie opportunities are provided outside the gallery for socially-distanced snapshots with the imposing yule demon, an 8-foot-tall Krampus figure created by local artist Sarah Hemingway. 
Come to support local artists and celebrate an alternative version of the holidays based on German Folklore. Children Beware!
Click here to view the Krampus Flash Exhibition online

COVID Guidelines: Food and drink sold at Revolution Gallery are available to-go ONLY. Revolution Gallery has a max occupancy of 20 and masks must be worn properly in order to enter the establishment.