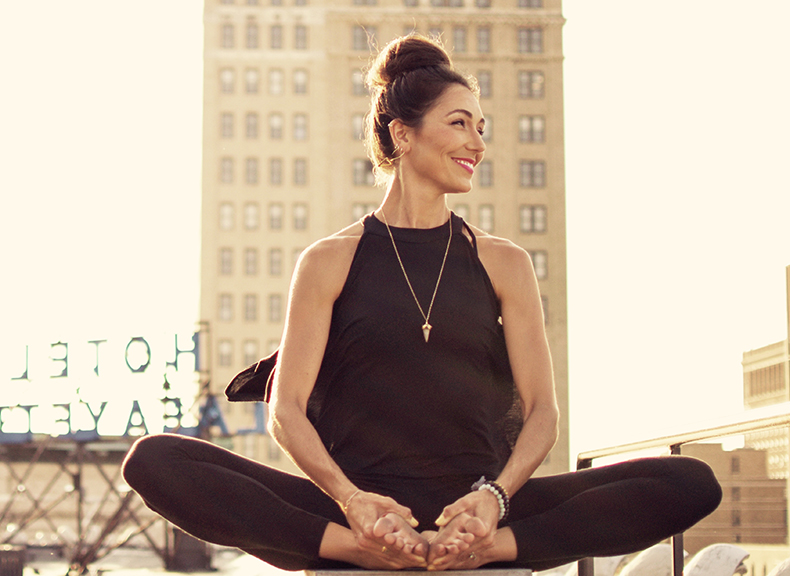 "
Lauren has been teaching for a decade, combining graceful flowing sequences with foundational elements of physical and energetic alignment, mindful breath work and deep relaxation.

"
Lauren Willett-Benson
Owner & Founder of Veda Yoga Space
Lauren is well trained in hatha yoga and currently specializes in private instruction. She offers outdoor community classes throughout the summer months at various green spaces in her hometown, Buffalo, NY. Certified through the Himalayan Institute, Lauren has been teaching for a decade, combining graceful flowing sequences with foundational elements of physical and energetic alignment, mindful breath work and deep relaxation.
Lauren came to yoga searching for a healing modality to address chronic back and neck pain. This life changing practice has helped her learn more about the physiological aspects of the body and pain management, as well as the more subtle energetic and spiritual aspects of Self. 
While continually seeking and sharing new means of Self-growth and evolution toward greater health and well-being, her views on life always seem to include yoga, a whole-foods plant-based diet, and so much love & gratitude. Through VEDA Yoga, Lauren hopes to inspire authentic connection and true transformation within her community and beyond based on the belief that everyone has the potential to radiate well-being. 
Lauren nests in Buffalo, NY mothering three magical little fairies with her incredible husband. 
• B.A. in English/ Studio Art, University at Buffalo
• Ed.M. (Master's in Education), University at Buffalo
• Certified Hatha Yoga Teacher, Himalayan Institute Teacher's Association
• Certified Prenatal Yoga Teacher, Seattle Holistic Center
• Registered Yoga Alliance Teacher
BACK TO YOGA PAGE