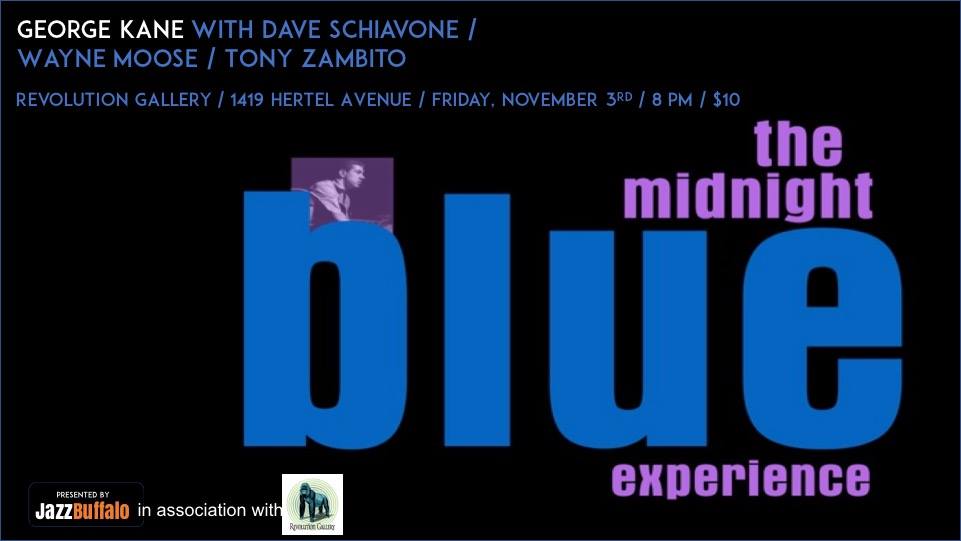 JazzBuffalo Presents: "The Midnight Blue Experience"
Friday, November 3rd | 8:00pm to 10:00pm
Cited by critics as one of the top jazz albums of all time, Kenny Burrell's 1963 recording Midnight Blue is a singular side that helped define the Blue Note sound.
On Friday, November 3rd JazzBuffalo presents The Midnight Blue Experience. The group will feature guitarist George Kane, Dave Schiavone on sax, Wayne Moose on bass, and Tony Zambito on percussion in a performance dedicated to Midnight Blue and Kenny Burrell. This will surely be an unforgettable evening of jazz honoring the legend Kenny Burrell and the Blue Note sound.
The concert will take place in the intimate location of the art gallery – Revolution Gallery. A fantastic new gallery on Hertel Avenue.
$10. cover at the door