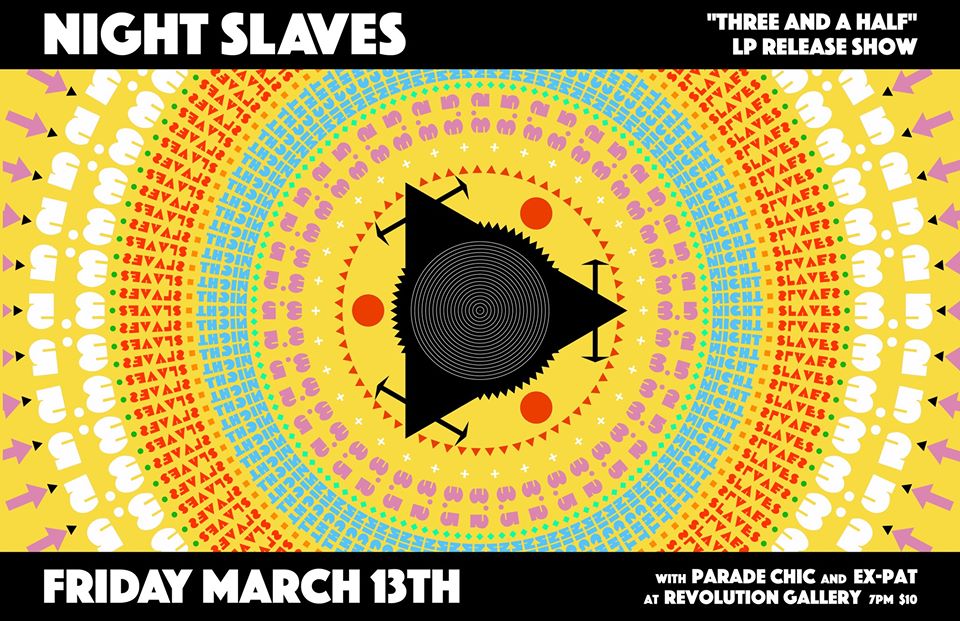 Night Slaves LP Release w/ Parade Chic and Ex-Pat 
Friday, March 13th | 7:00pm
Taking the beating heart of 60's garage rock, the fuzzy dancing limbs of psychedelic Brit pop, and the sardonic lyrical strike of post-punk David Kane and John Toohill's NIGHT SLAVES have given life to another evolution in their experimental electronic world. Now featuring Lucy Bell, Ryan McMullen, and Kelly Mordaunt, this current five piece version finds a splash of color in the darkness using venomous hooks and eerily familiar vibes. 
with Parade Chic – Anesthetic aesthetic. Indie Pysch Pop. Strike in light of the darkness. + Ex-Pat – The runaway son of the nuclear a bomb. Fever dream lounge.
Preorder the new Night Slaves LP here Or pick it up at the show. Cash/Card/Venmo/PP accepted.
$10. at the door