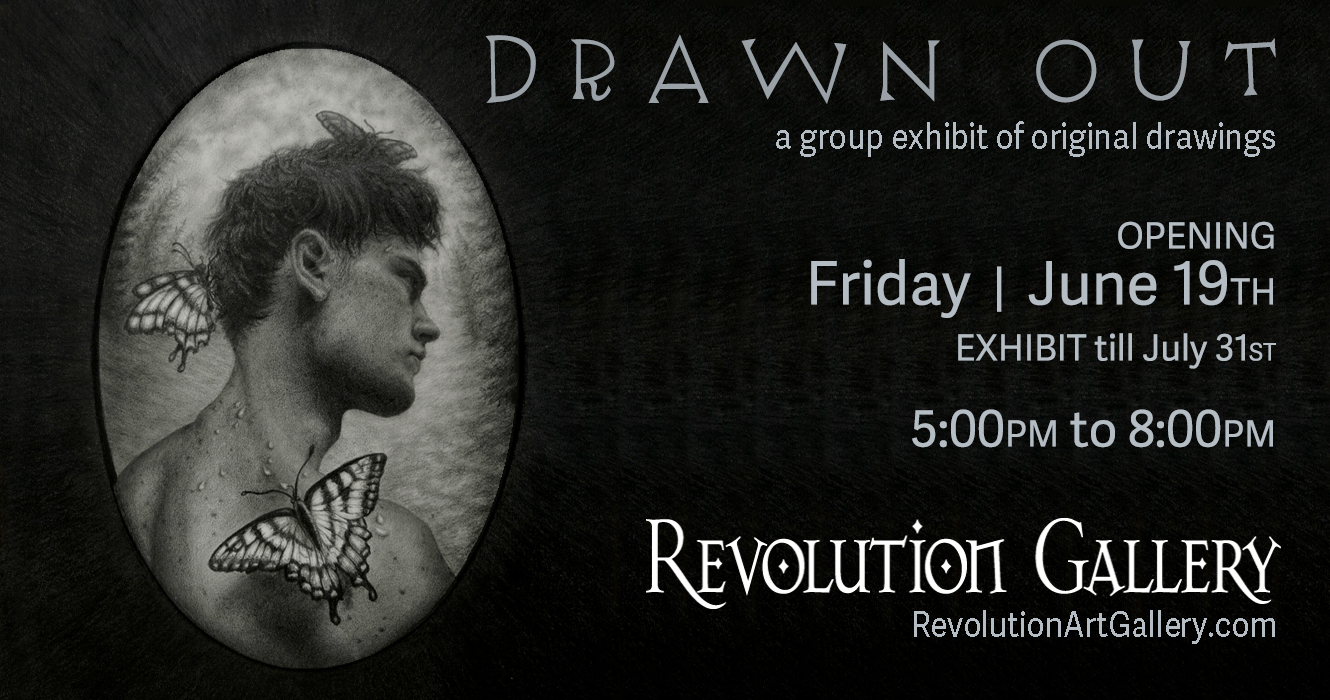 Private Art Viewings
Schedule a personal visit of our collection at Revolution Gallery
We invite you to view — upclose and privately  – our latest exhibit "Drawn Out," –  new and recent original drawings by Peter Adamyan, Rachael Bridge, Ally Burke, Vincent Castiglia, Nanette Cherry, Rachel Favelle, Barry Fitzgerald, Frank Forte, Herman James, Dave MacDowell, Daniel "Mythcity" Marcil, Heiko Müller, Johannah O'Donnell, Kim Parkhurst, Charlie Powell, Erin Ruffino, Carolina Seth, Tony Spiers, and Kelly Vetter. 
During your private appointment, view our ongoing, rotating collection of artwork throughout the gallery as well.
Please note that all guests will be required to wear masks during their visit.