CURBSIDE PICKUP and CAFÉ PATIO SEATING 
Two ways to enjoy Revolution Gallery's bar and food selections – Curbside Pickup with Revolution to Go, and dining in our patio, while viewing our latest exhibit in the windows!
Order your curbside pickup or make reservations for the patio —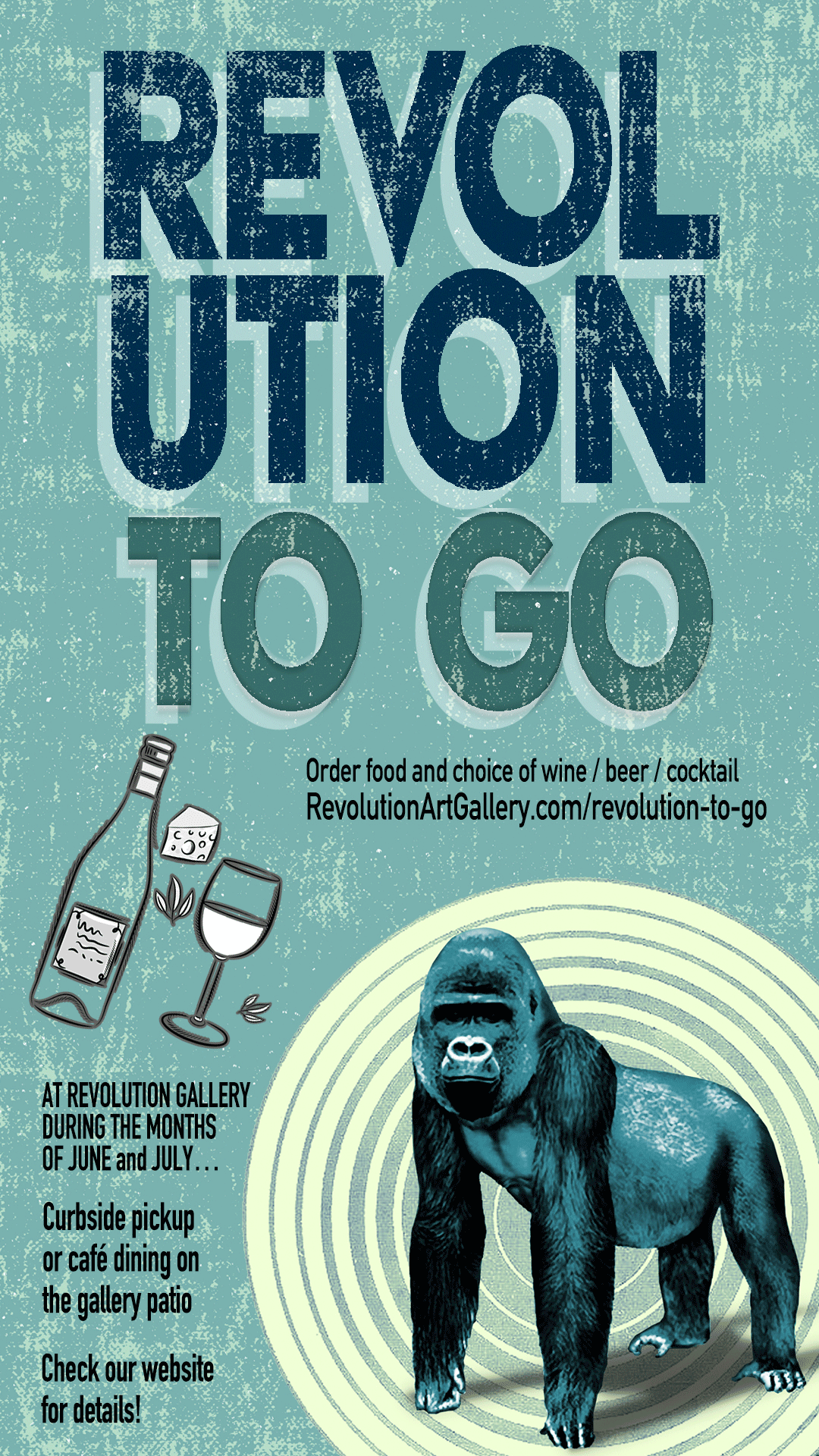 NEW CAFÉ MENU
Since beginning of May, we have been offering a curbside pickup cheese course with choice of wine or beer. The success of this blossomed into several more menu options. Enjoy these selections on our patio while viewing our latest exhibit, or take-home to the comfort of your own outdoor space.
---
PATIO SEATING
We are happy and looking forward to welcoming everyone back to enjoy food and drinks in our unique space. Hours for our patio this week (July 9th to July 11th) are from 5:00pm to 8:00pm. Due to social distancing, we are limiting the seating for the safety and comfort of our patrons. To make reservations: 716.322.7656 
REVOLUTION TO-GO
Revolution To-Go (curbside pickup) offers a similar menu as our sit down patio café. Hours this week (July 9th to July 11th) are from 5:00pm to 8:00pm. Order online BY NOON for pickup that same day. Receive a text confirming your order and pickup time. Send a text (716.903.2161) when you arrive at the gallery (times are scheduled to ensure social distancing), and we'll bring your order to you.