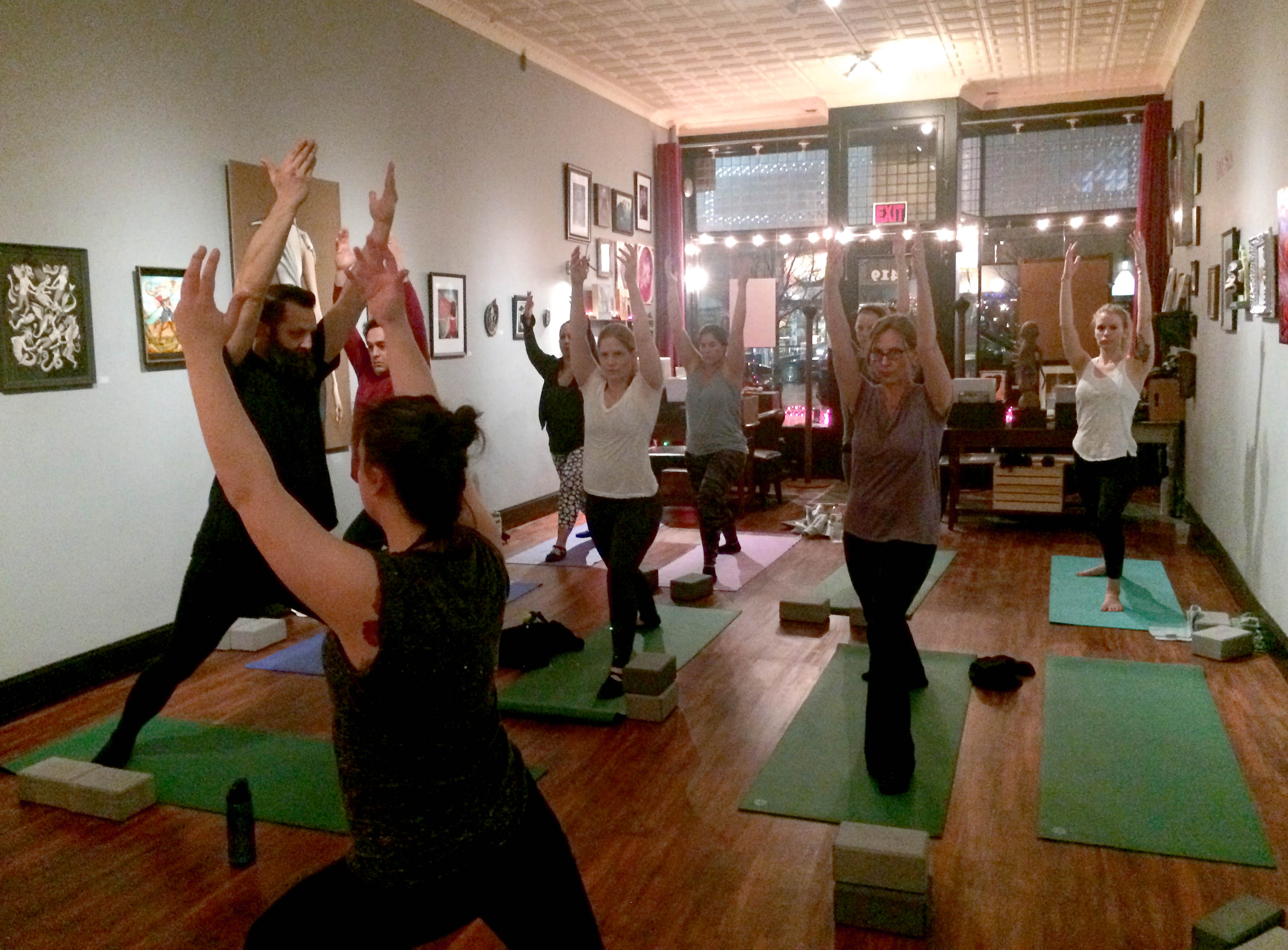 YOGA HAS ENDED FOR THE SEASON… SEE YOU AGAIN IN THE FALL OF 2018
YOGA AT THE GALLERY
Revolution Gallery presents Yoga at the Gallery!
Located on the ground floor of a 120 yr. old building in the historic Hertel Avenue district in Buffalo, Revolution Gallery is an open, clean, and beautiful space that has versatility in its design.
During classes, participants are surrounded by beautiful artwork created by world renowned, national, and international artists. And whether you are new to yoga or have been practicing a discipline for years, there is a class to fit your practice!
Revolution Gallery will be offering a yoga class on Mondays, 6:00pm to 7:00pm
To register for a class, please fill out the form, and don't forget to bring a yoga mat to class!
INDICATE WHICH MONDAY CLASS YOU'RE ATTENDING.
Classes are $15./piece, and attendees may pay upon arrival at the gallery. It is encouraged that you register to reserve your spot. You will receive an email that your reservation has been confirmed. Drop-ins are welcome too!
Attendees may also prepay for a block of monthly classes — $48. for a block of four classes. Select the "Buy Now" button to purchase the block of classes.