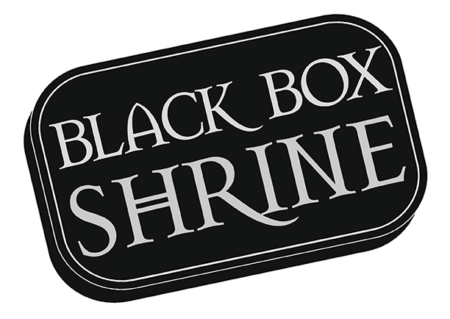 These little art kits are self-contained pocket shrines just waiting to be assembled! Each kit has different assemblage pieces, and may contain milagros, small metal or resin skulls, typewriter keys, metal pieces, jewelry charms, antique photos, magazine clippings, loteria cards, mini religious statues, tiny baby dolls / dinosaurs / animals, game jacks, skeleton keys, wooden devil heads, colored beads, paper tickets… etc.
All Black Box Shrines come with a variety of these items, along with a small black tin with hinged lid, small tubes of gel glue (and a toothpick to assist with more controlled application),tweezers, an arched frame, scalloped inserts, tweezers, pre-sketch templates, a black organza bag to carry your pocket-sized assemblage piece, and command strips if you choose to hang your work!
ORDER A BLACK BOX SHRINE and pickup at the gallery, or have it shipped (shipping charges applied separately).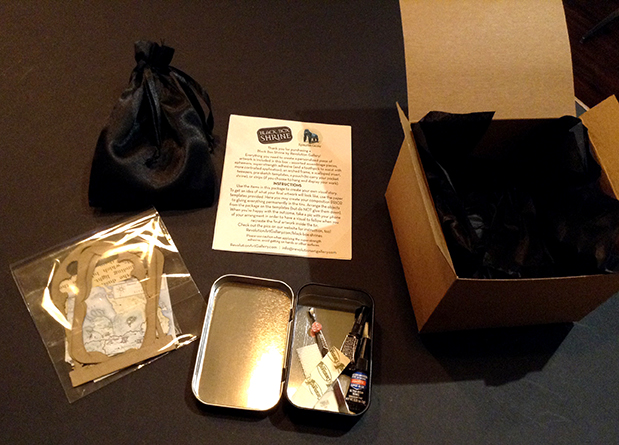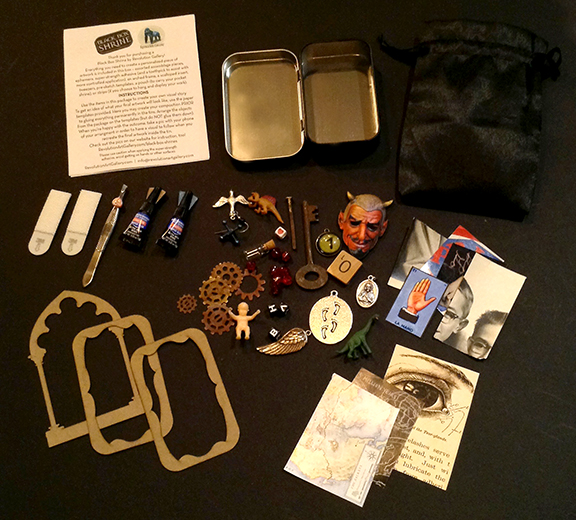 Contents of the box (assemblage and ephemera pieces vary per box)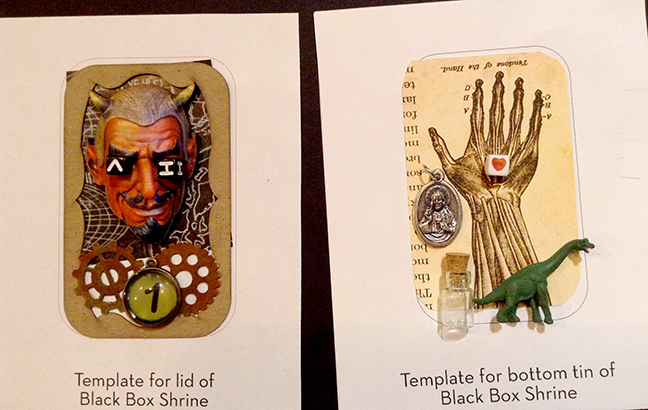 Use the paper template to outline your composition before gluing pieces permanently in the tin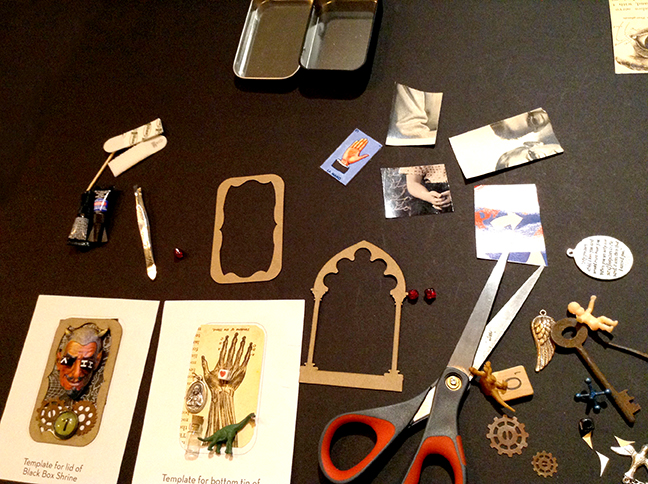 Experiment with the layout –  When happy with your composition, take a pic with your phone to have a reference.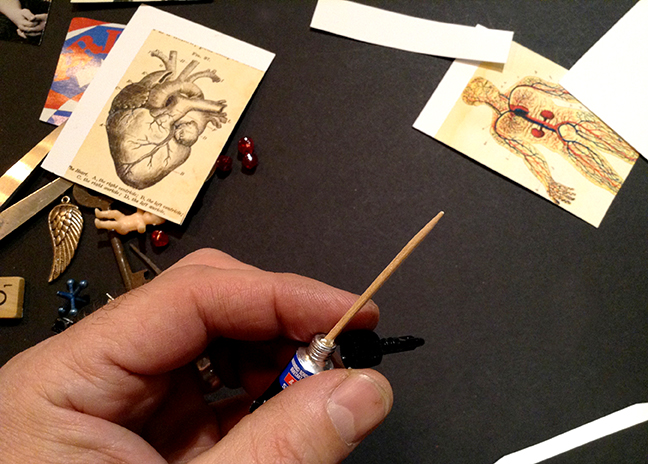 Then use the toothpick provided to puncture the gel glue opening.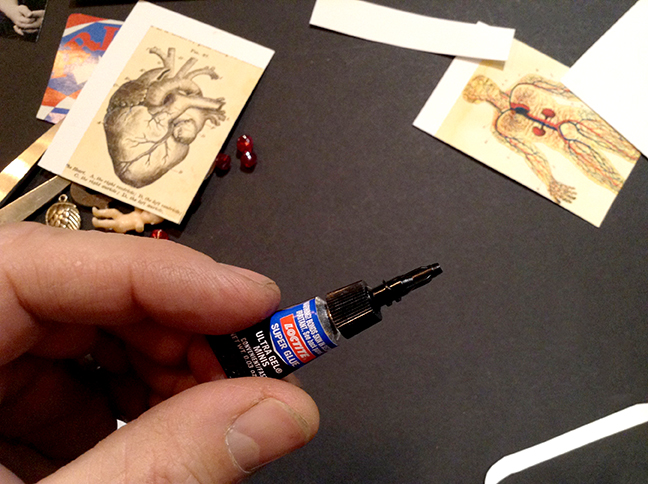 Using the gel glue on the pieces to adhere in the tin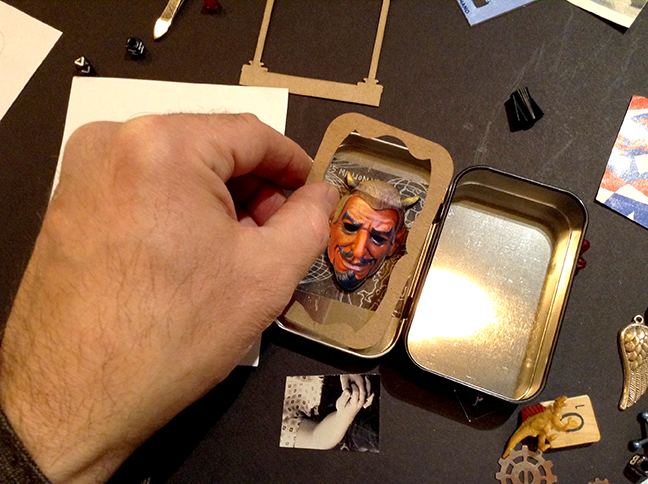 Use the inserts on either the bottom of lid of the tin…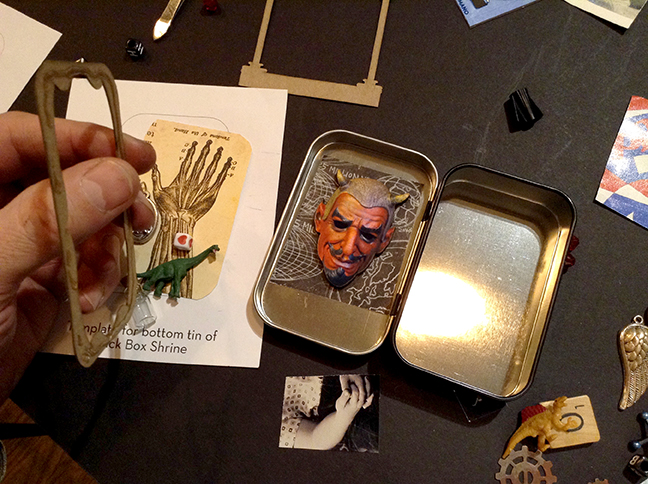 …use in the background or towards the front of the tin – for more depth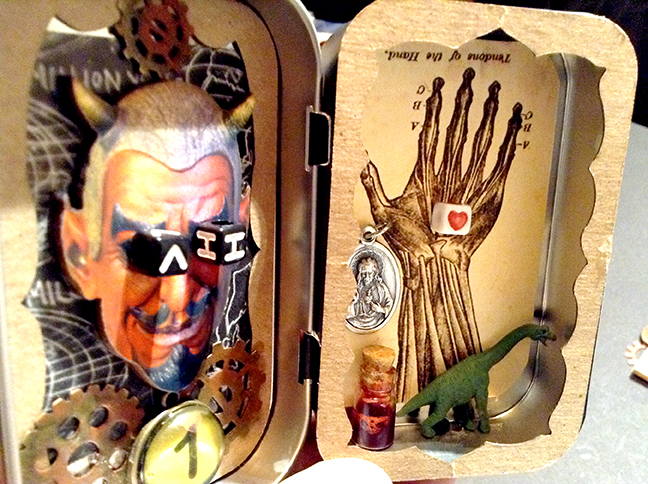 Background frame (l), or the insert towards the front (r)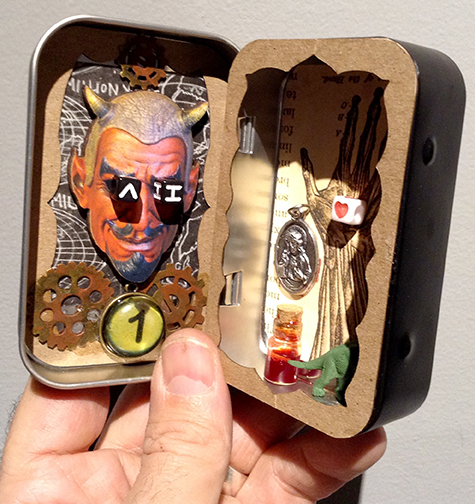 Background frame (l), or the insert towards the front (r)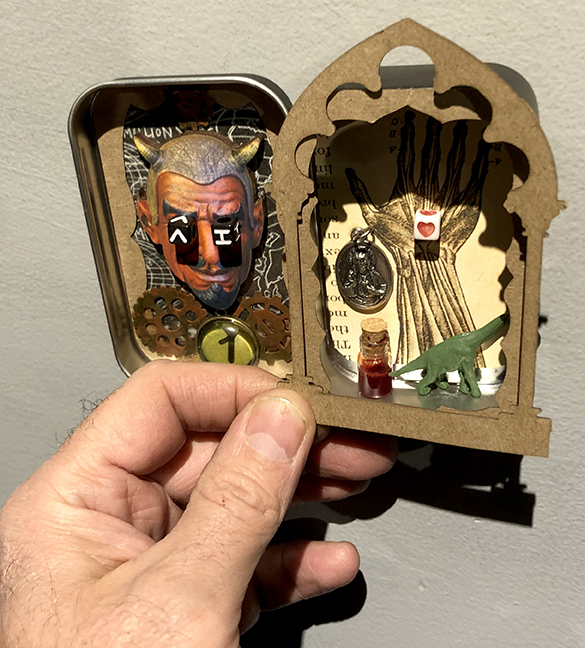 Optional using the arched frame on the outside.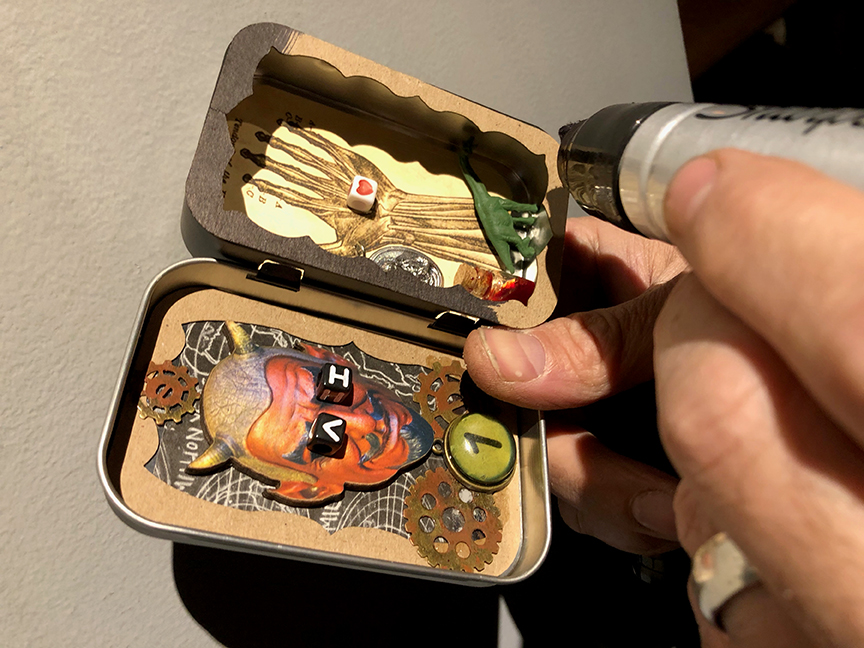 Optional: use either acrylic paint or Sharpie markers (not included) to color insert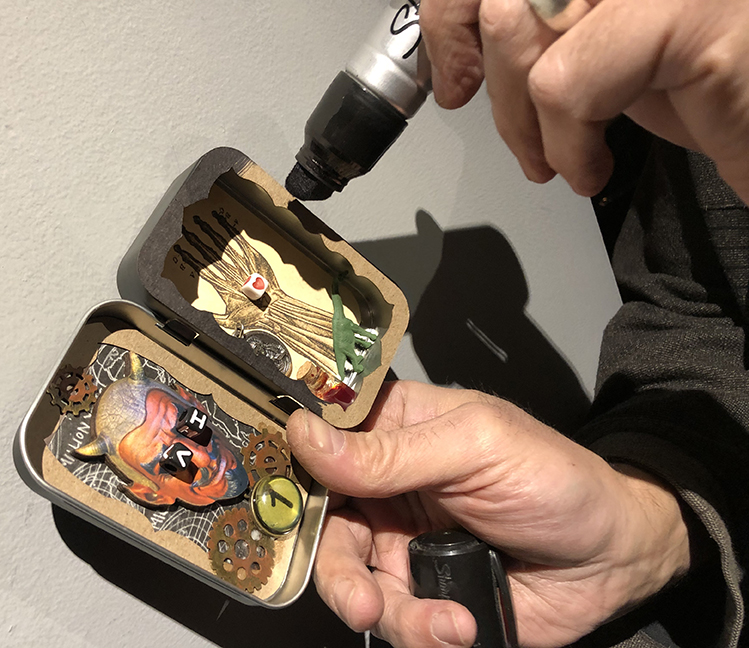 Using a black sharpie (not included) to color insert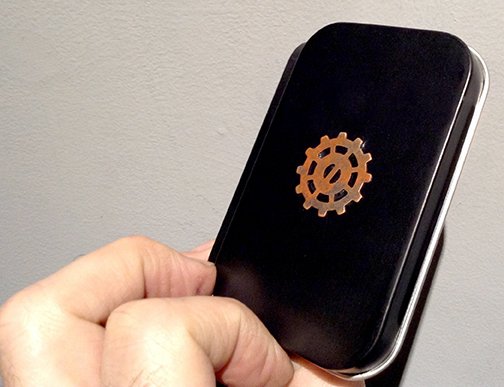 The outside / front of the lid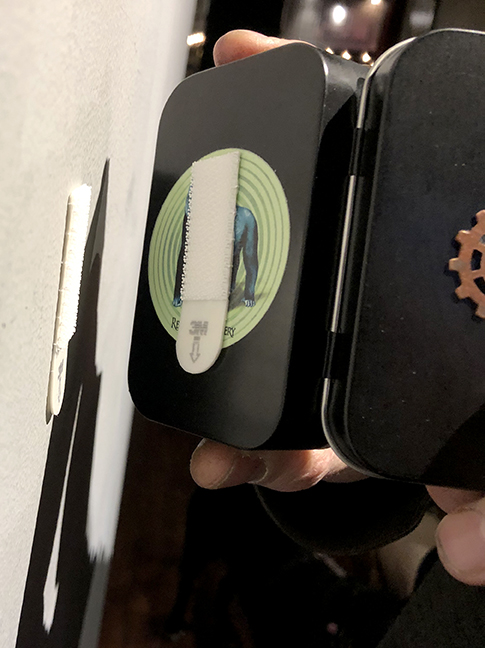 Finished artwork may be mounted to a wall using the provided strips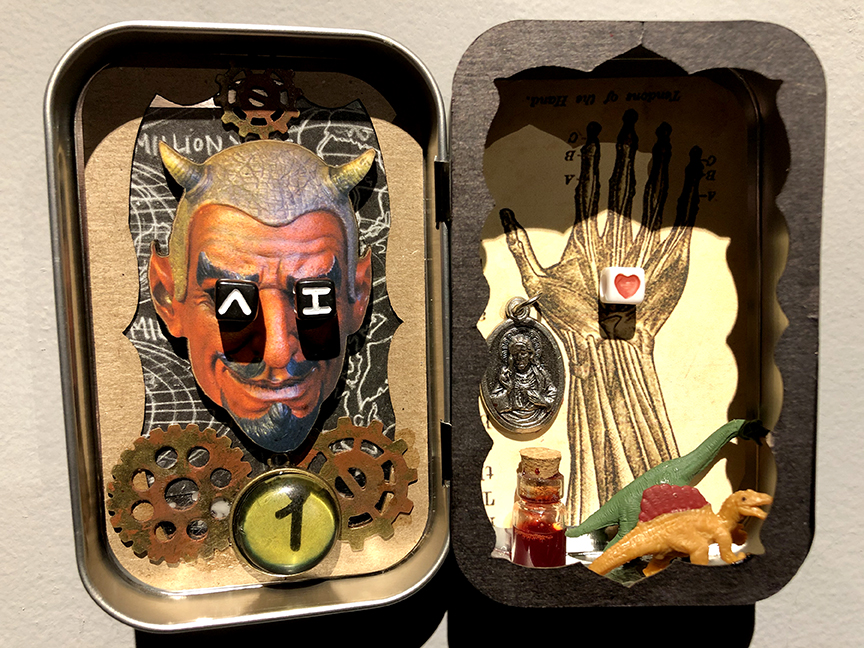 Final piece. Tag @RevolutionGallery on IG to share your completed work! #RevolutionBlackBoxShrine