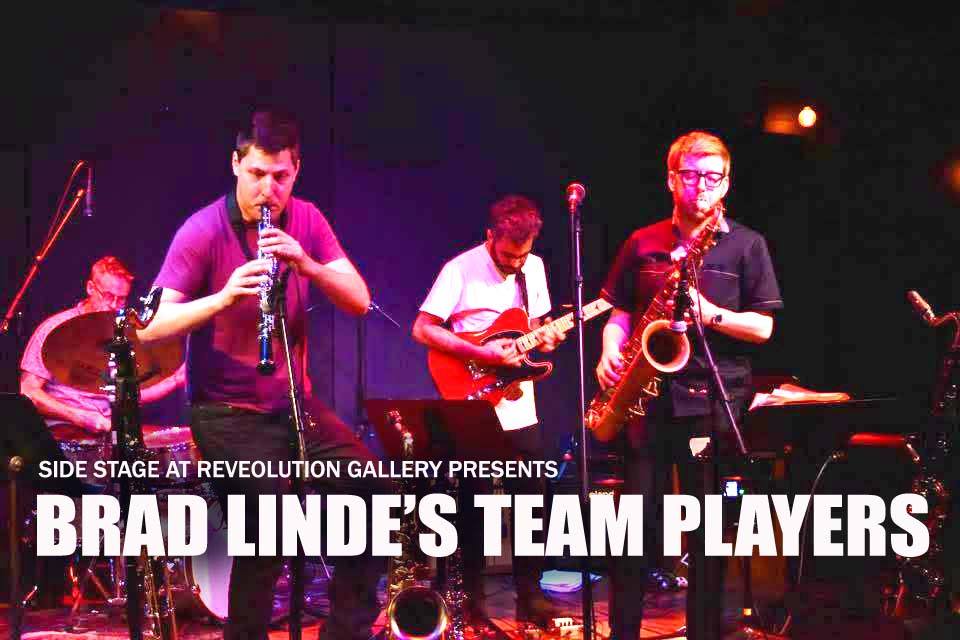 Brad Linde's Team Players w/ Kat's Noise Emporium and XD4
Monday, July 22nd | 8:00pm
Side Stage at Revolution Gallery presents a very special engagement with Brad Linde's Team Players.
Monday July 22nd, 2019
Brad Linde's Team Players is a collective of composers and improvisers from Washington DC and New York City. The quartet creates albums based on sports by culling together 12-tone tunes, ballads, free jazz, noise, indie-rock, Americana, and 1920s chestnuts recorded by Thelonious Monk.  Their latest offering is "FORE!", the team's fourth record, inspired by golf.  
$5. at the door