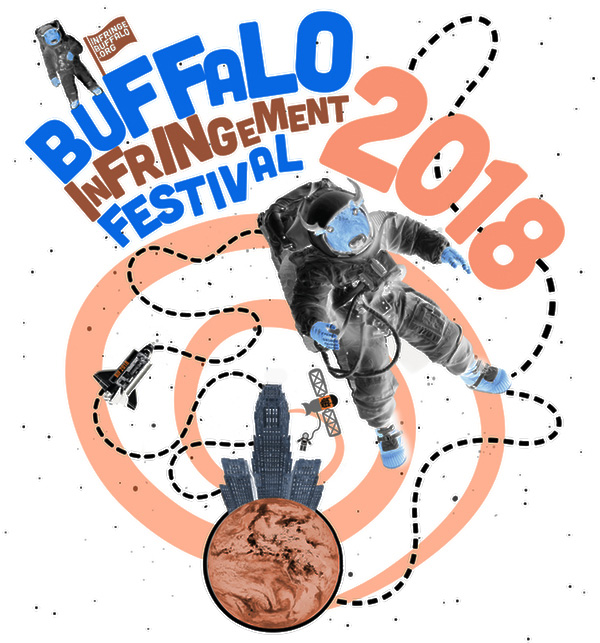 Buffalo Infringement Festival
Saturday, July 28th  |  8:00pm – 11:00pm
Tuesday, July 31st  |  8:00pm – 11:00pm
2018 is the 15th iteration of Infringement in Buffalo.
The Buffalo Infringement Festival is a non-profit-driven, non-hierarchical grassroots endeavor bringing together a broad range of eclectic, independent, experimental, and controversial art of all forms. Visual, performing, and media arts are all welcome here.
Taking place in multiple venues in and around Buffalo's Allentown District, the festival is an annual eleven-day event running from the last weekend of July through the first weekend of August.
Performing Saturday are That Virginia, Ghost Water, and Dotsun Moon.
Performing Tuesday are Deft Plunk, The Baby Machines, The Captain Baby Show/The Art Snobs, and Joe Goretti – Intergalactic Beat Station