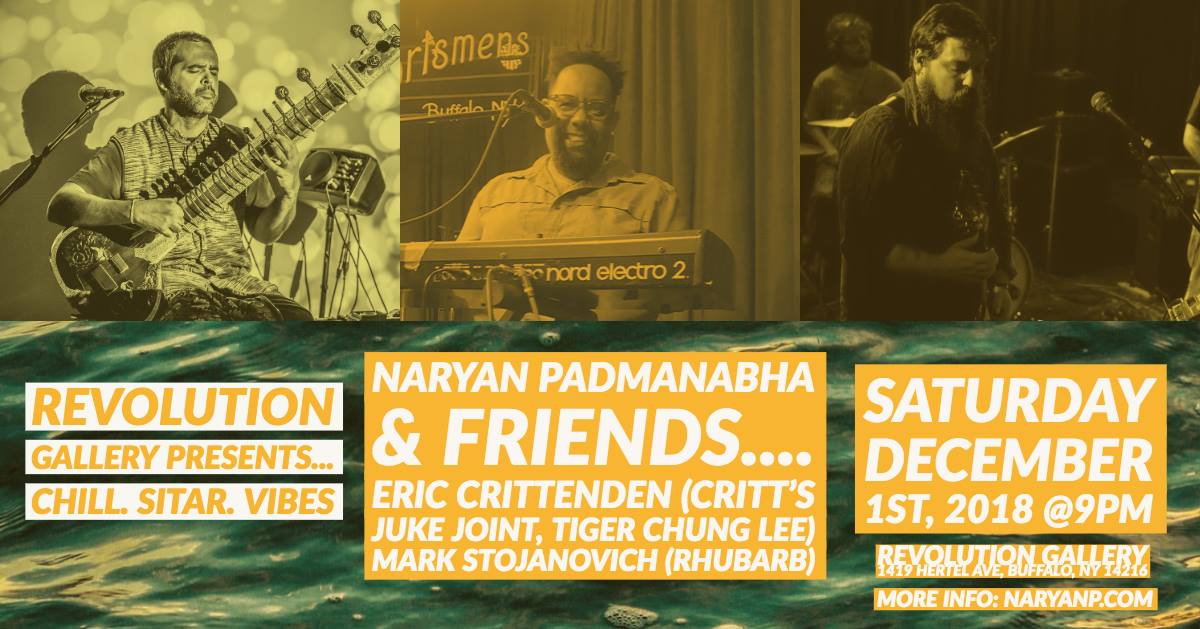 Chill. Sitar. Vibes.
Saturday  |  December 1st  | 9:00pm
Please join us for a very special evening of live music as Chill.Sitar.Vibes. play Side Stage at Revolution Gallery Dec 1st at 9pm
Chill.Sitar.Vibes is Naryan Padmanabha on sitar/electronics with special guest musicians, Eric Crittenden (Critt's Juke Joint, Tiger Chung Lee) & Mark Stojanovich (Rhubarb).
$5 cover