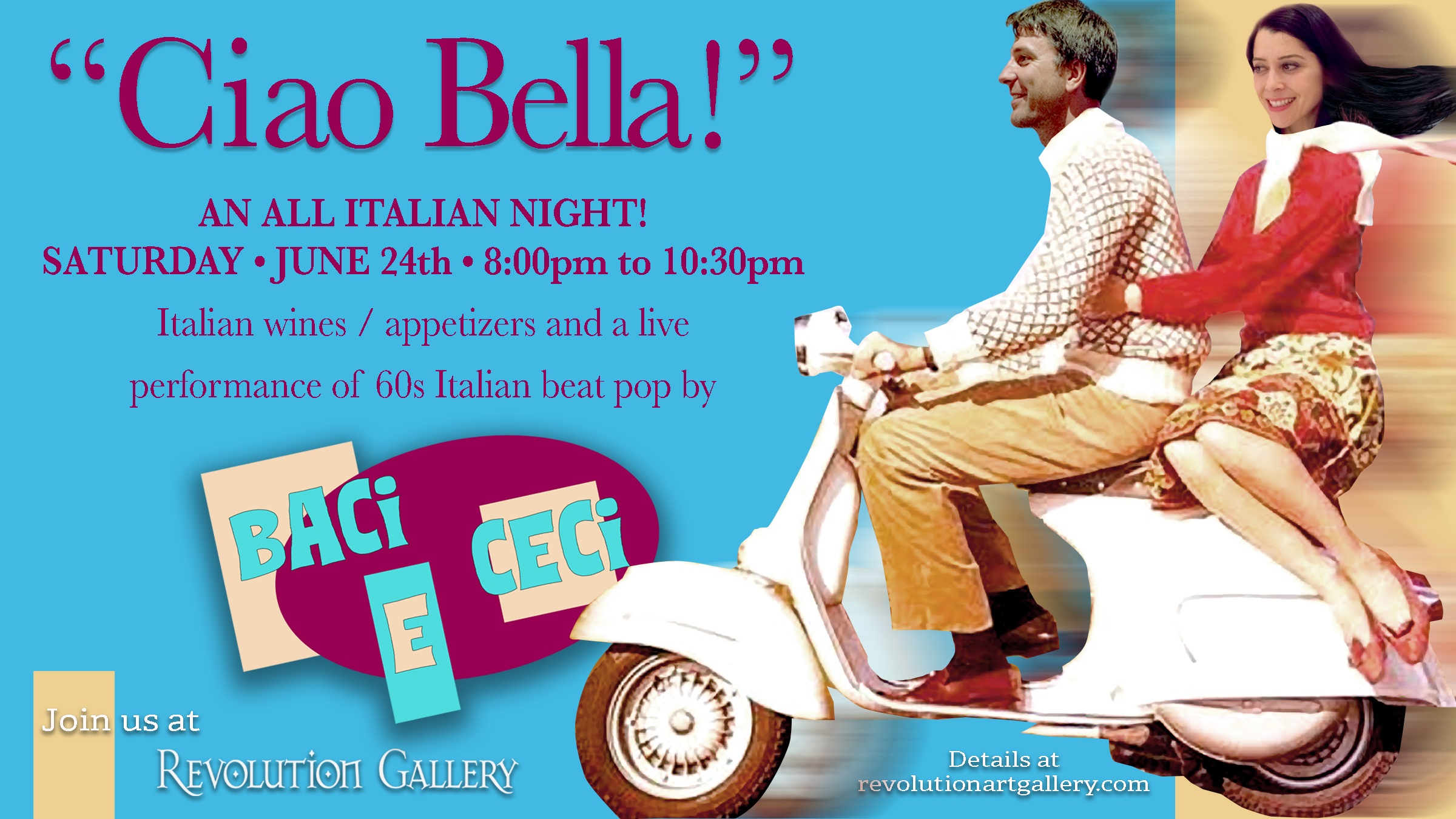 "CIAO BELLA"
An All Italian Night at Revolution Gallery
Friday | June 24th • 8:00pm to 10:30pm
Join us for an all Italian evening of wine & cheese pairings, and live music!
View the gallery's latest show "Drawn Together: An All Drawing Exhibit"
8:00pm to 8:30pm
Complimentary wine tasting class presented by Mark Stassel
WINES
• Terre di Chieti Pecorino
• Gavi Camporosso
• Sangiovese Toscana
• Salice Salentino Riserva
8:45pm
Live performance 
of 60s Italian beat pop by Baci E Cici.
A menu of  Italian wine and cheese board will be available at the bar.
$5 at the door