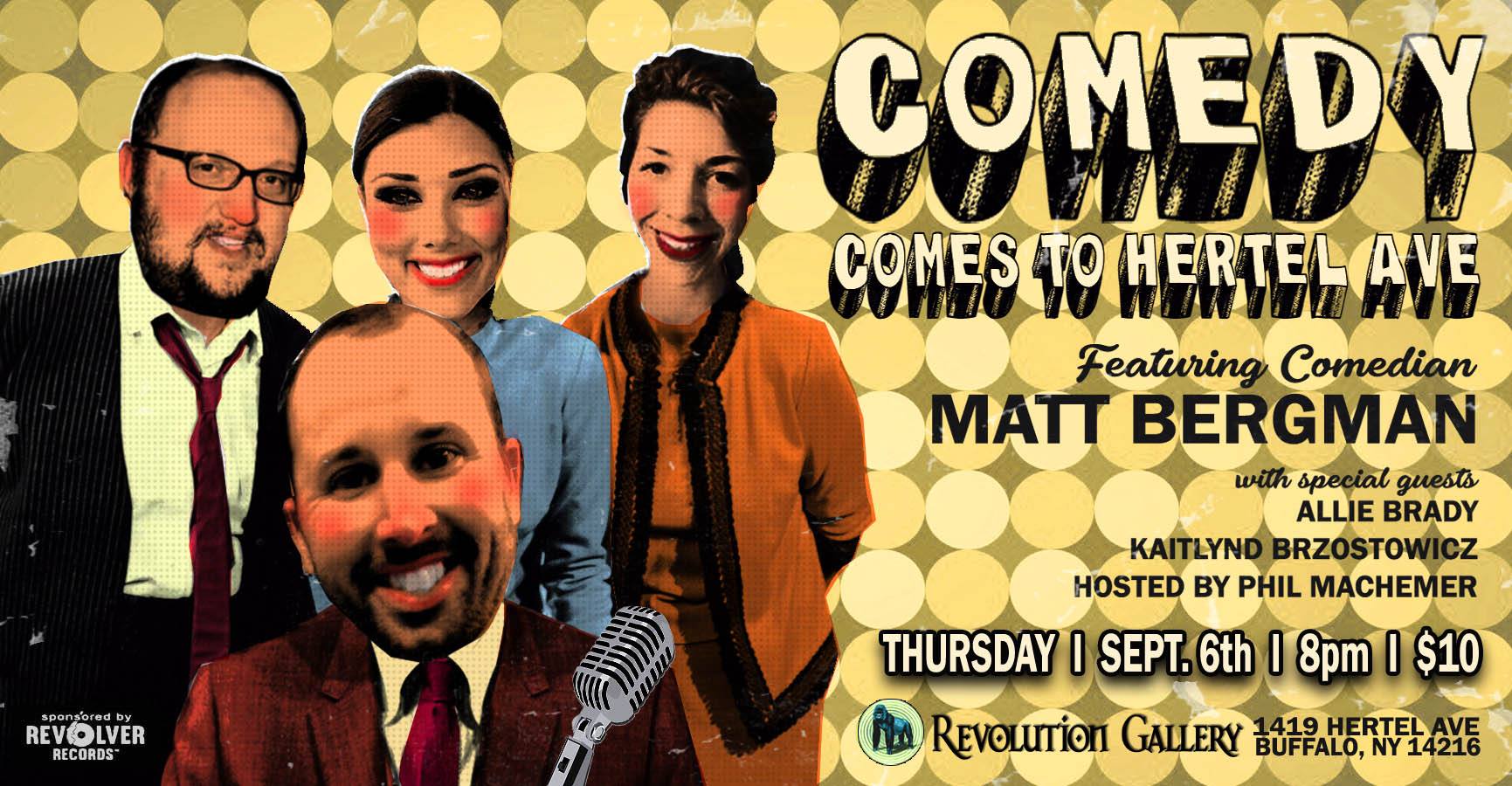 COMEDY COMES TO HERTEL with Matt Bergman
Thursday, September 6th | 8:00pm
Join us for a night of live stand up comedy Thursday September 6th!! 
We've got a great line-up of featuring Washington DC comic MATT BERGMAN!
With Special Guests-
Allie Brady
Kaitlynd Brzostowicz
Hosted by Phil Machemer
Matt Bergman is quickly becoming one of the most sought out comedians working today. His ability to relate to any audience has allowed him to work with comics from Mike Birbiglia to Bruce Bruce and any audience in between. He's a favorite at colleges across the country and was selected to be a part of the Inaugural Laughing Skull Festival in Atlanta. 
On August 27th, 2014 Bergmans debut CD "A Little Bit Balder Now" was released on Itunes landing him at #15 on the comedy charts and in the Fall of 2014 he made his TV Debut on AXS TV Live at Gotham.
$10. at the door