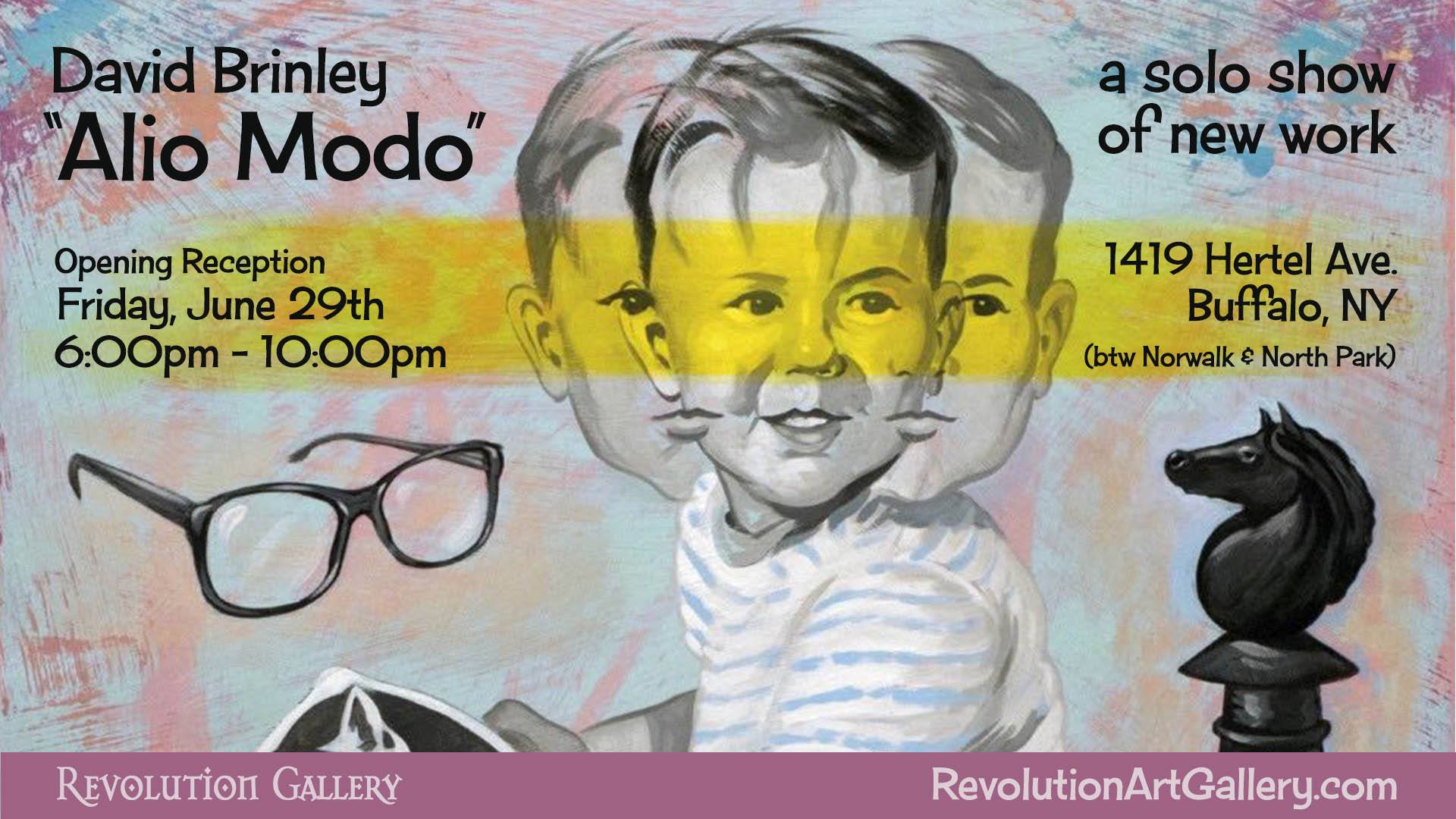 "I seek to create work with authenticity that metaphorically illustrate an acute view of cultural, social, ethical, economic and political issues. My personal images are derived from a rich archive of cultural and personal references – mixing history and metaphors that form and reveal a narrative that utilize icons and symbols. Automatic drawing, vintage ephemera, and childhood memories influence these personal images that are designed to uncover and expose an abstract and at times unsettling intersection of past youth experiences and adulthood – for viewers to relate to their own inspirations, to appreciate, and then share."
DAVID BRINLEY SOLO SHOW — "ALIO MODO"
OPENING RECEPTIONFriday, June 29th, 2018 6:00pm to 10:00pm
Join us for Delaware based artist David Brinley's Opening Reception for
ALIO MODO — a solo exhibit of recent works.
David M. Brinley is an award winning artist and illustrator sought out by leading publications such as TIME magazine, Rolling Stone, The Village Voice, Newsweek (US and International), Entertainment Weekly, Sports Illustrated, GQ (US and London), SPIN, the Washington Post and the Los Angeles and New York Times magazines. David's work has been published for conceptual covers, portraits, editorial spreads and spot illustrations for most major publications in the US and abroad.
Outside the gallery during the opening, the Small Smalls will be performing their LO/FI dreamy synth pop.
Wine and Beer Specials!
Free to the public
Revolution Gallery | 1419 Hertel Avenue (Across from the North Park Theater, btw. North Park and Norwalk)