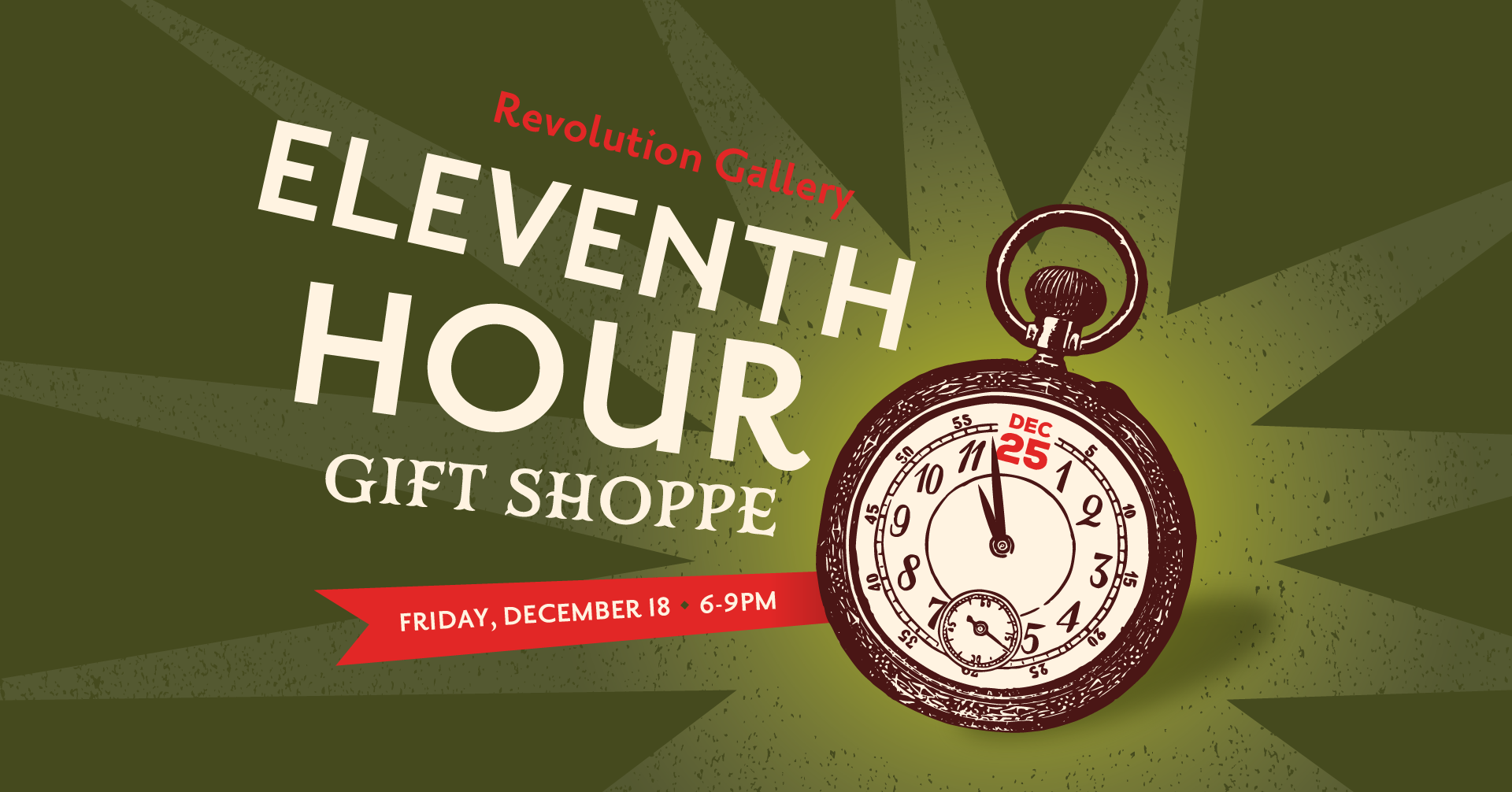 Eleventh Hour Gift Shoppe
Friday •  December 18th  •  6:00pm to 9:00pm   •  FREE
Time is running out! Stop by Revolution Gallery this Friday for some last minute socially distanced holiday shopping. Find a unique gift for a unique person, or buy a little something for yourself.
There will be Gorilla Boxes, Black Box Shrines, and original art and prints available for purchase. Click the links to learn more about our Gorilla Boxes and Black Box Shrines
Our Dj will be spinning some 60-70s soul & Motown to shop by, and don't forget to order some food and drinks to go! We'll be serving up holiday cocktails and Buffalo's Best Tater Tots!
COVID Guidelines: Food and drink sold at Revolution Gallery are available to-go ONLY. Revolution Gallery has a max occupancy of 20 and masks must be worn properly in order to enter the establishment.