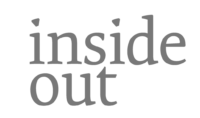 GRETCHEN LEWIS — Opening Reception May 25th | 6:00pm to 10:00pm
Exhibit May 25th to June 22nd
Gretchen Lewis is a pop surrealist painter who spent her childhood in rural Northern California reading stories about fairies and magical worlds, or else wandering around in the woods near her home earnestly searching for fairies or portals to magical worlds. She now lives and works in Sacramento, where she paints noodly creatures, inspired by vintage children's book illustrations, 1930's cartoons, and from a life-long love of the natural world and the strange and beautiful creatures that inhabit it.
"The characters I paint often present themselves to me fully formed, or close to it, when I'm least expecting it. They'll pop into my head and demand to be created. If I don't put them down on paper they will follow me around like pestering poltergeists, and I feel they'd probably hex me if I neglected to paint them. The reoccurring characters, my shape-shifting black cats and skeletons, nag the loudest and have taken on very personal meaning to me over the years. For as much as my paintings don't take themselves seriously (I often paint what makes me laugh), they are also introspective and serve as a way for me to explore my personal strengths and weaknesses, my anxieties, my weird obsessions and my dearest loves.
In my series of paintings for my exhibition "Inside Out," I wanted to specifically explore my personal relationship to themes of mortality, fragility and the ephemeral nature of human life. 
As I have grown older I have found myself increasingly nervous and preoccupied with mortality. I have always loved, and found an odd comfort and humor in personifications of Death as a grinning, cartoonish skeleton, like those in Medieval art. While I'm not sure humor was exactly what these artists were going for, my personal affection for these works comes from the humor I find in them. There is something inherently silly about (personifying) Death as a character in a cloak, beckoning to a reluctant mortal human, "Come with me!" But I also find it comforting to see something so incomprehensible made into something tangible. In painting specters of fear and anxiety as rubbery, grinning creatures, I've found a way to help myself laugh in the face of uncertainty."