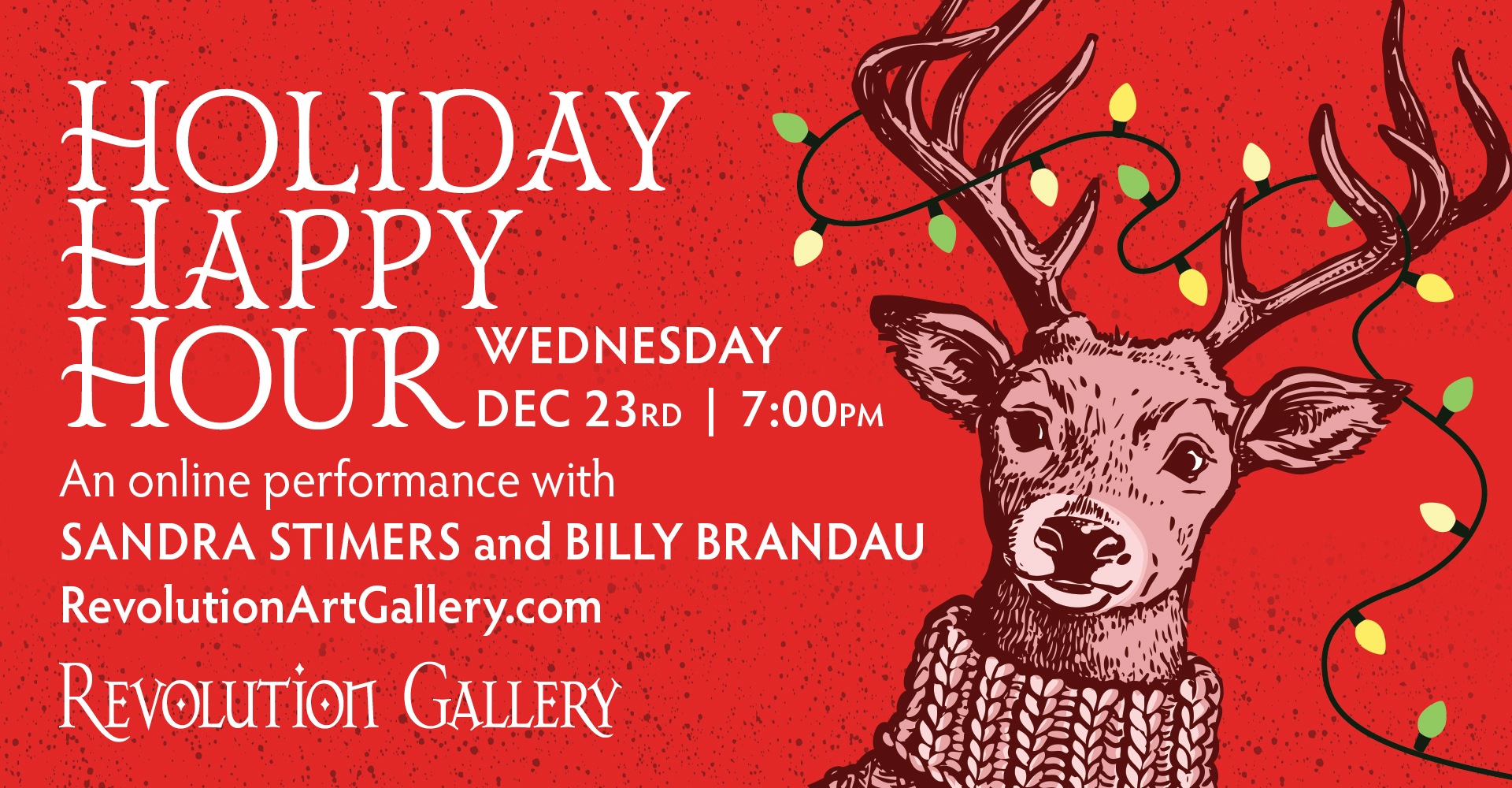 Holiday Happy Hour
with Sandra Stimers and Billy Brandau
Wednesday •  December 23rd  •  7:00pm
Holiday Happy Hour with Sandra Stimers and Billy Brandau may look a bit different this year, but it's still the annual celebration we look forward to every holiday season.
Access this online event,
starting Wednesday, December 23rd at 7:00pm!
To truly make this a "happy hour," order your
"Holiday Happy Hour Revolution To Go"
box by noon on Tuesday, December 22nd. Sing along to their performance of holiday standards (song book included) while sipping your Krampus Claw cocktail, and enjoying selections from the Revolution To Go menu. It's just like being at Revolution Gallery, but in the coziness of your own holiday surroundings.
Venmo donations for the musicians is welcome @RevolutionGallery
THANK YOU to vocalist extraordinaire Sandra Stimers, Billy Brandau (for his talent on the keyboard), and tech genius Shaun Mullins of Propellerhead Media (for audio and video).
See Less