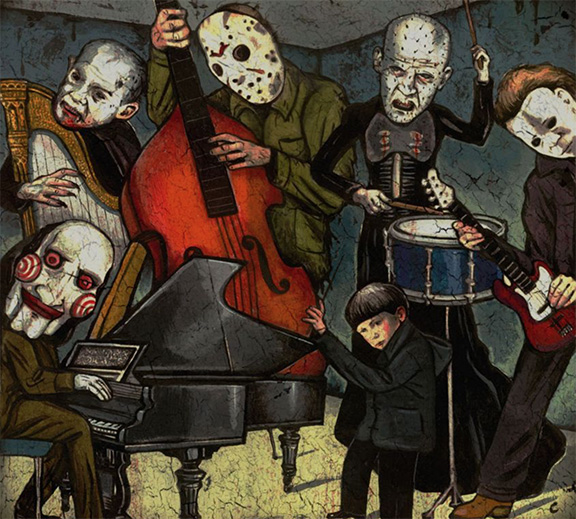 "HORROR SHOW" by CRAIG LaROTONDA
It's Day Two, so why not get two of something?
Today, there are two cards / two envelopes for you – one to send, and one to keep. The illustration on the card has several very recognizable characters from films we have seen – 30 Days of Night, Friday the 13th, Hellraiser, Halloween, Saw, and The Omen (not the original – but the remake, with – in our opinion – a less creepy Damien).
The artwork was made for the Hollywood Reporter Magazine in LA by Revolution Gallery co-owner / director Craig LaRotonda. Given the challenge to create an illustration with these iconic characters in a single environment, LaRotonda opted to make them all musicians. What better way to unify and relate to others than being in a band? These members already share a bond by committing acts of evil, why not put that to music?