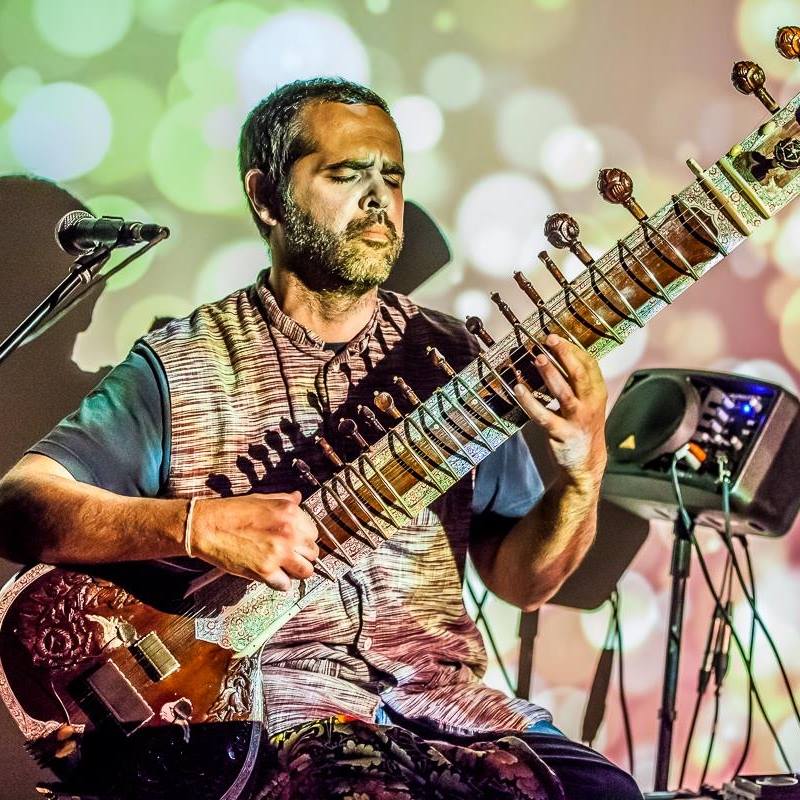 Naryan Padmanabha
Saturday, August 18th  |  8:00pm – 11:00pm
Join us for Sitar with World Groove Loops. Naryan Padmanabha is widely considered the go-to sitarist of Western New York, and continues to please audiences with his ability to bust out world groove beats,
chill melodies and slammin' improv solos!
Naryan has performed with and/or shared bills with Max Creek, Rob Wasserman, Toubab Krewe, The Heavy Pets, Consider the Source, Michael Kang (String Cheese Incident), Steve Molitz (Particle), and Family FUNKtion and the Sitar Jams. He has also recorded with the world renowned North Indian Classical vocalists V.J. Kichlu and South Indian percussionist T.S. Nandakumar. Naryan has performed on over 15 independently released recordings and has toured the United States and Canada as a performer.