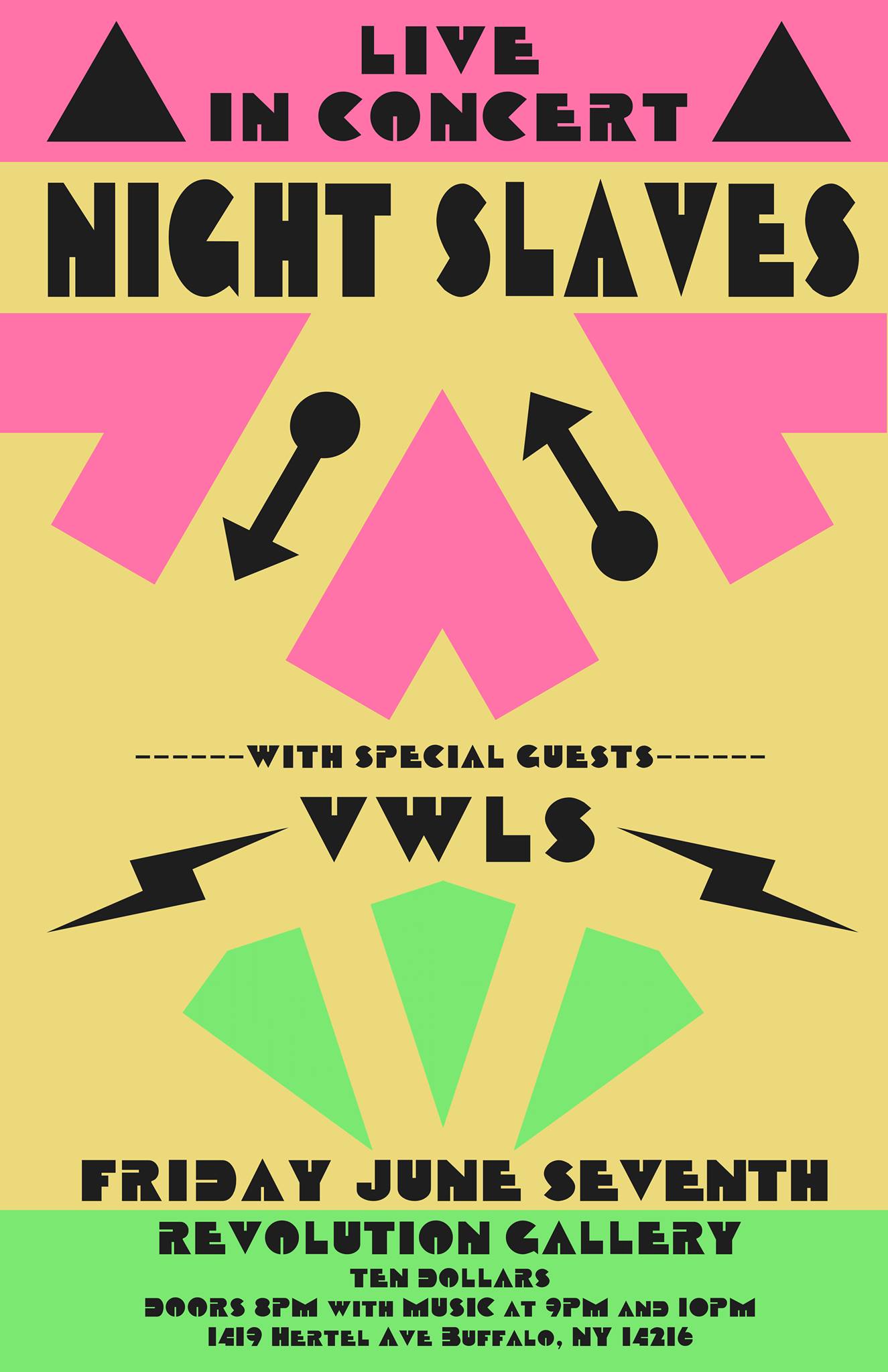 Night Slaves with Guests VWLS
Friday, June 7th | 8:00pm
Night Slaves performing two sets of unreleased material from their new album due out this winter!
+  Performing in between Night Slaves sets
VWLS!
Bobby Griffiths' tape looped, drone zone, doomed swamp jazz.
https://baddronemedia.bandcamp.com/album/poltergeist
David Kane and John Toohill's NIGHT SLAVES now featuring Lucy Bell, Ryan McMullen, and Kelly Mordaunt. A band in constant evolution, this current five piece version (3.5) finds the band continuing deeper into their experimental electronic world  by adding a 60's garage rock vibes, vocal hooks, and the fuzzy dance grooves of psychedelic Brit pop.
$10. at the door