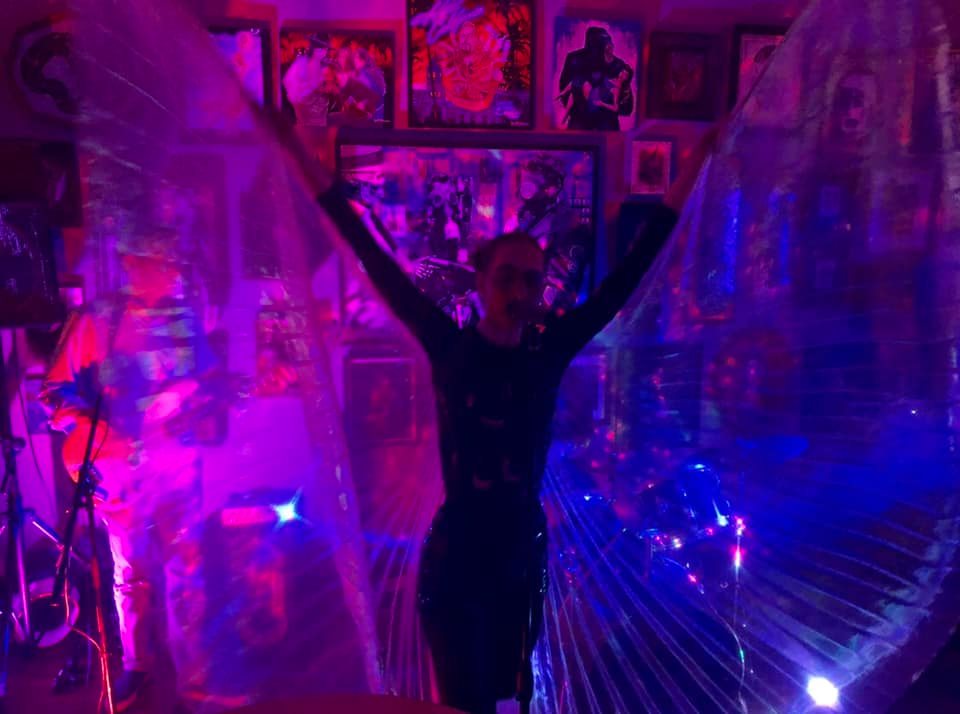 Rabbit Jaw
Friday, August 30th | 6:00pm
It's the last Friday in August, and time for the third edition of Shop, Rock, and Stroll this summer! Rabbit Jaw Join us all joy seekers, whippersnappers and dreamers. See you soon sparkling in the dark, as you shop and stroll around the many fun businesses along Hertel Avenue!
Check out our neighbors bringing Blue Rocket Trio to our side of the street  – MAC's on Hertel, The Second Reader Bookshop: Used Books, Buffalo Apparel Company, and MJ Rose Salon. All will be celebrating this July edition of Shop, Rock n Stroll (August)!!
Two sets of music, taking place right in front of the cutting-edge art of Revolution Gallery Come out and join us! 
Free