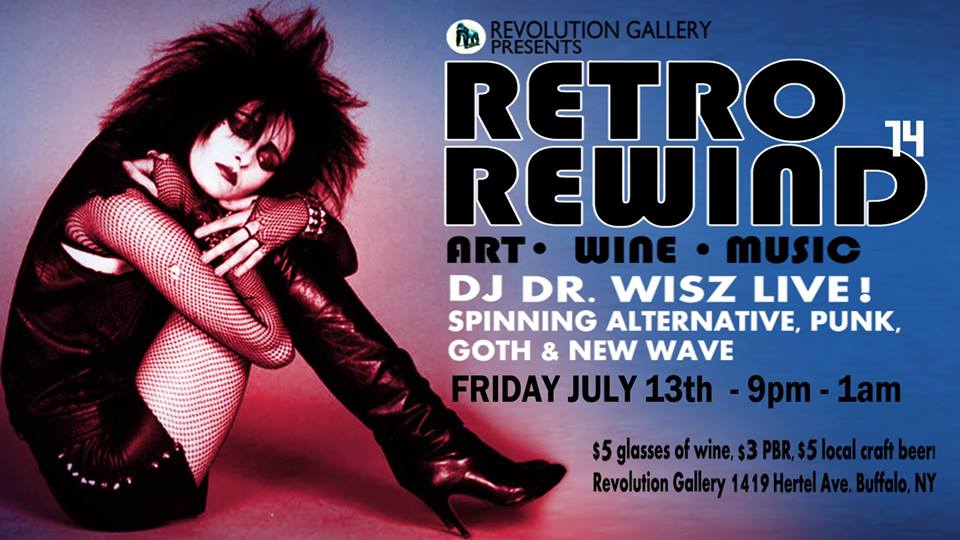 Retro Rewind
Friday, July 13th  |  9:00pm – 1:00am
Join us for Revolution Gallery's "Retro Rewind" Dance Party!

DJ Dr. Wisz will be bringing his vinyl selections to the gallery spinning 80s and 90s Alternative, Punk, Goth and New Wave for our 14th edition. Go Retro with us from 9:00pm to 1:00am. $5 glasses of select wine, $3 PBR, $5 local select craft beer!

NO cover at the door!