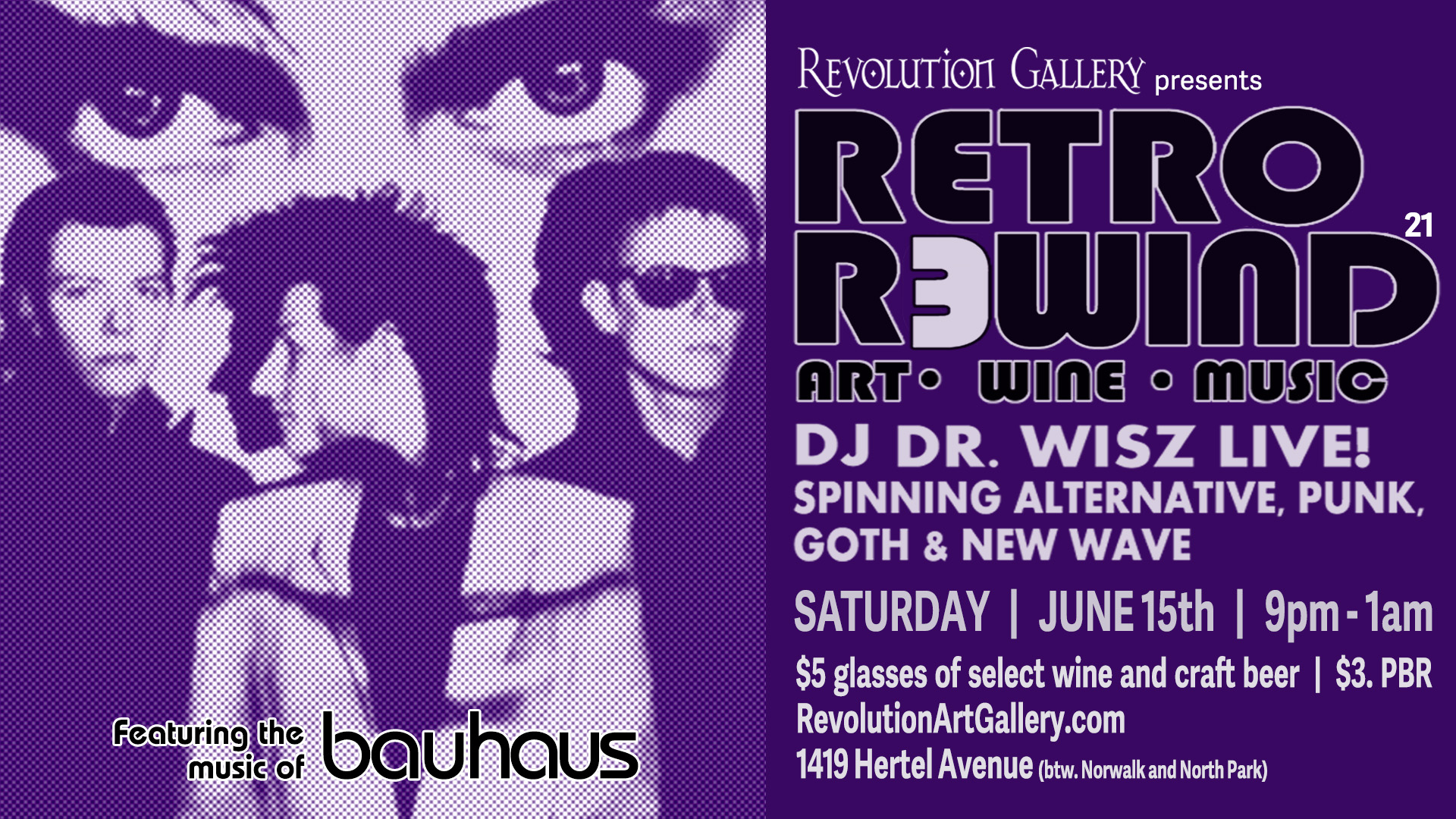 Retro Rewind 21
Saturday, June 15th | 9:00pm
Revolution Gallery's monthly dance party "Retro Rewind" continues…!
DJ Dr. Wisz brings his vinyl selections to the gallery for this 21st edition of Retro Rewind – spinning 80s and 90s Alternative, Punk, Goth, New Wave… and featuring the music of goth gods bauhaus (and Peter Murphy, Love and Rockets, Tones on Tail, and The Bubblemen). 
Go Retro with us from 9:00pm to 1:00am. $5 glasses of select wine, $3 PBR, $5 local select craft beer! 9pm- 1 am. 
FREE