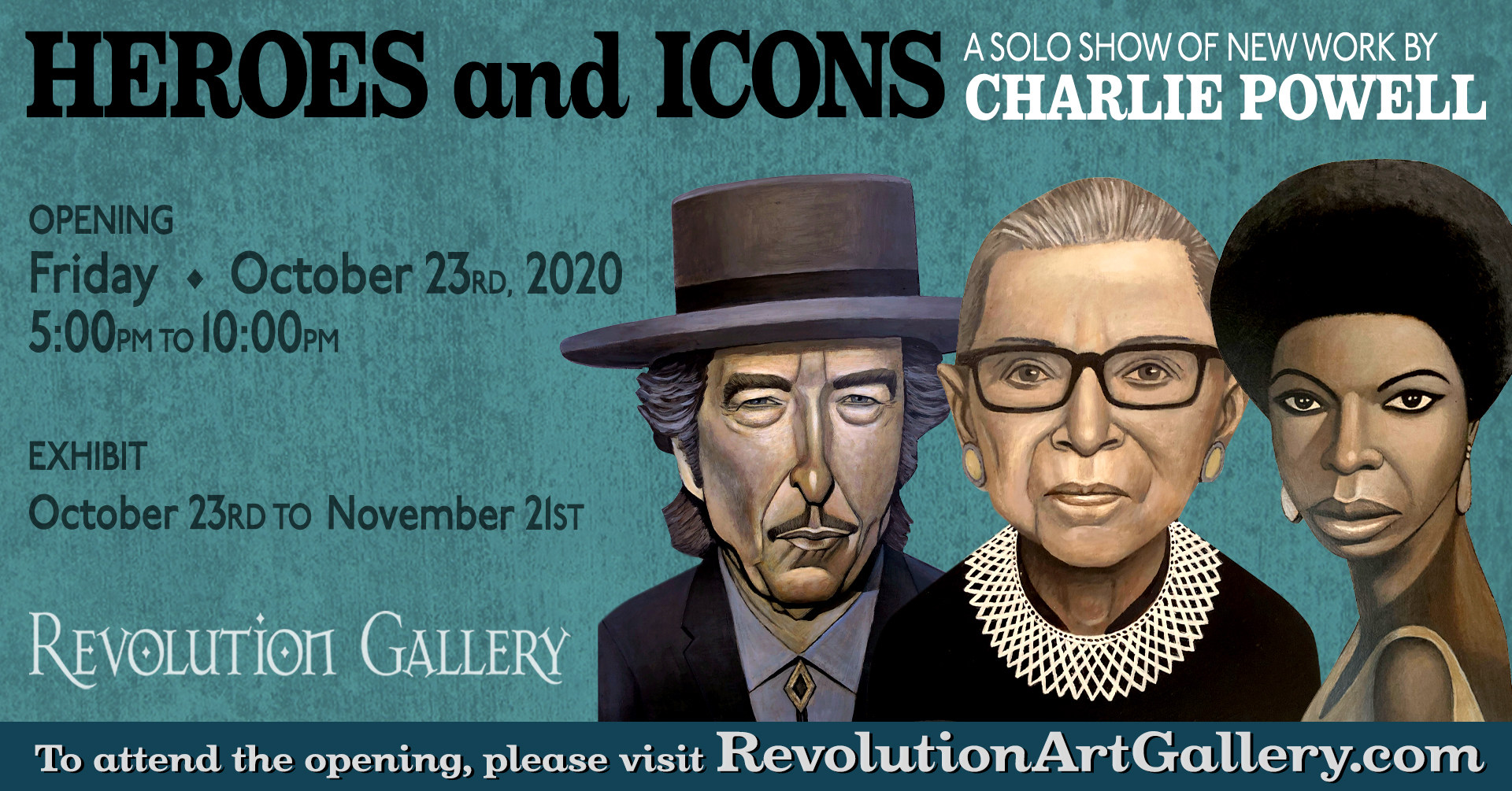 Schedule a private viewing of Revolution Gallery's current exhibits and collection
Revolution Gallery is limiting the amount of visitors inside the gallery at one time. Walk-ins are welcome (as always), and we are also encouraging our guests to schedule a personal visit so they may take some time to enjoy the exhibits (see calendar below).
During your private appointment, view our current exhibit "HEROES and ICONS: Solo Exhibit by Charlie Powell," as well as our ongoing, rotating collection of artwork throughout the gallery. Wine, beer, cocktails, and food will be available for purchase at our wine and beer bar. Each appointment will last 25 minutes, so the staff has time to clean and disinfect prior to the next booking. 
Please note that all guests will be required to properly wear masks when moving throughout the gallery. Masks may be removed when visitors are seated at their designated table to enjoy their drinks and food.