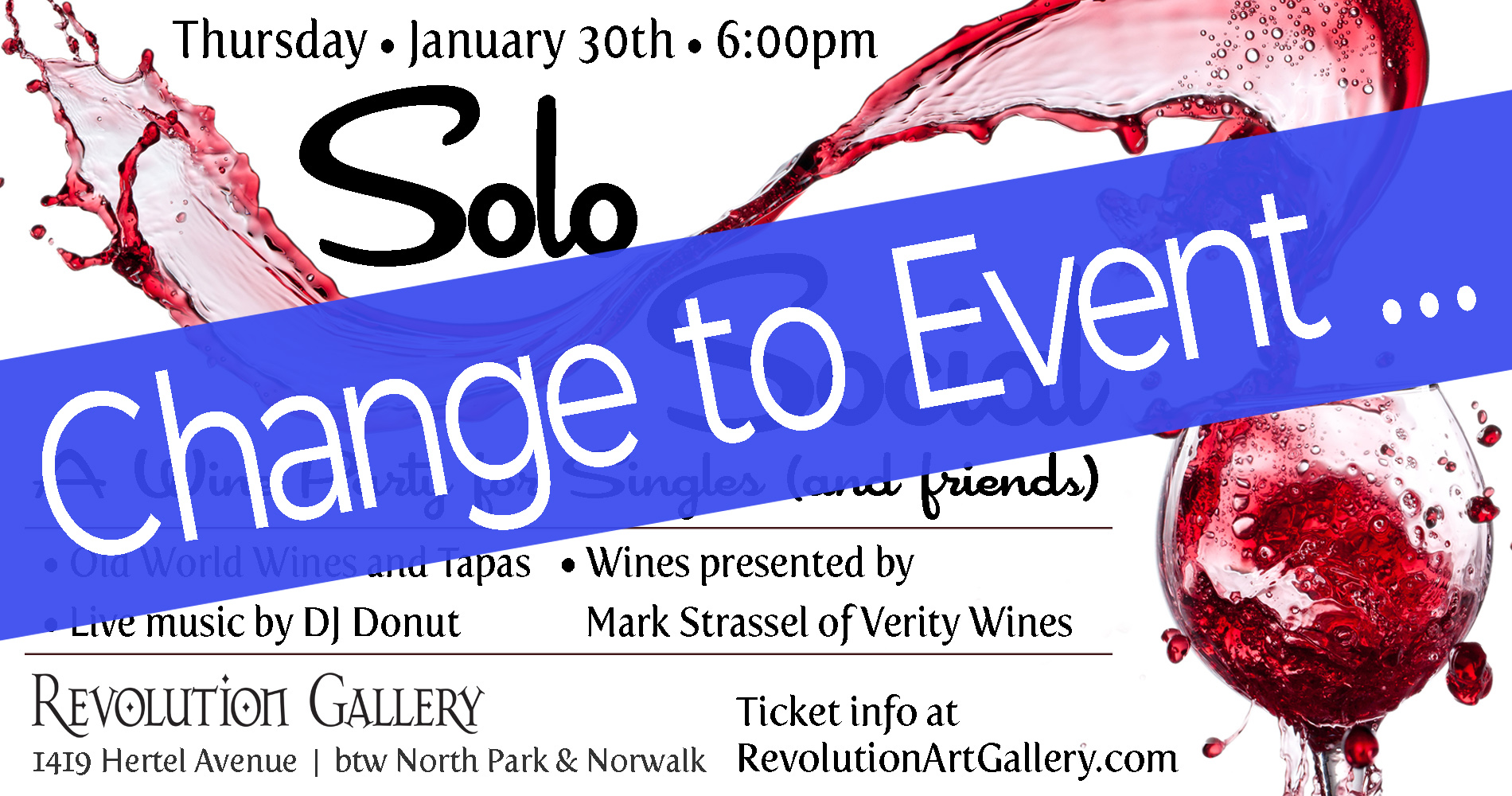 Wine Tasting
with Mark Strassel
Thursday, January 30th | 6:00pm
EVENT UPDATE:
Revolution Gallery's "Solo Social – a wine party for singles (and friends!)" has been changed to a Wine Tasting presented by Mark Strassel of Verity Wines.

So everyone – in addition to singles (and their friends) – are welcome to enjoy old world wines from France,Spain, Italy, etc. and DJ Donut (Justin Rowland) will be spinning all his favorites – and some of yours – from a setlist of unique vinyl.

And check out our latest group exhibit "MINI MASTERPIECES" – a collection of 5 x 5″ original works by local, national, and international artists.