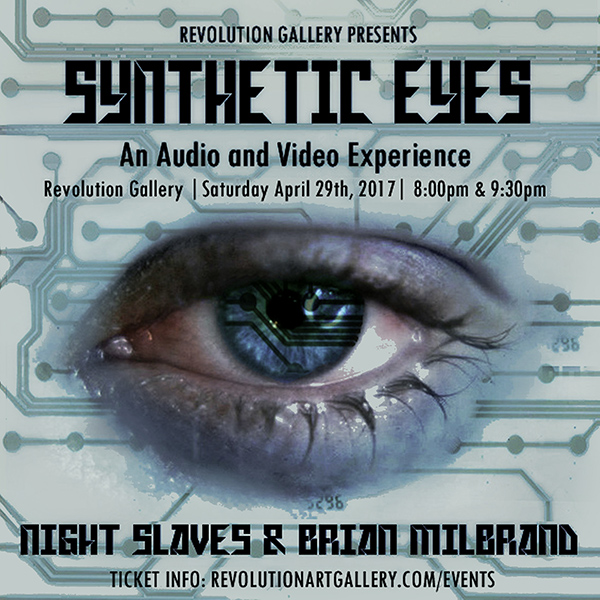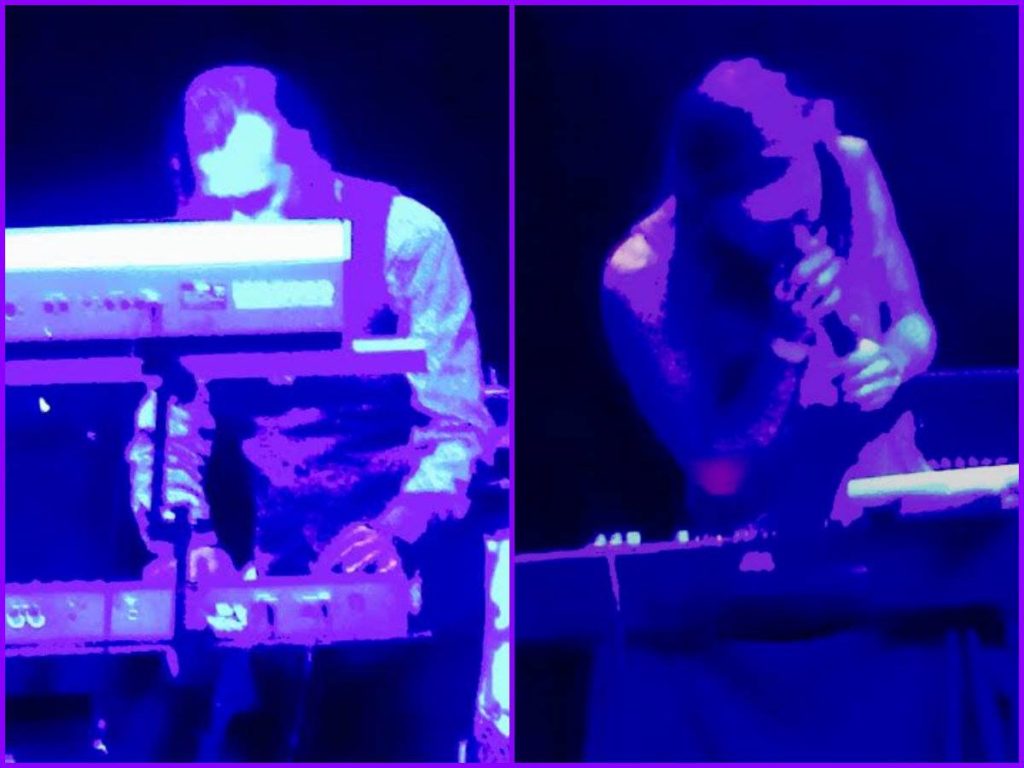 Night Slaves photo by Johnathan Meola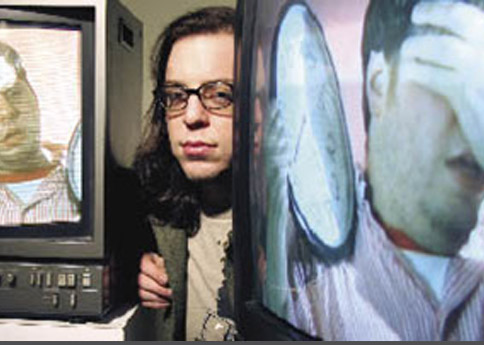 Photo of Brian Milbrand by Rose Mattrey
NIGHT SLAVES and BRIAN MILBRAND
Saturday, April 29th at 8:00pm and 9:30pm
This one night only event offers two separate and equally unique performances. The first performance is at 8:00pm, and the second at 9:30pm. Come for one, or stay for both.
$10. for each the 8:00pm performance and the 9:30pm performance
$18. for BOTH performances
About the Performance/ Performers
Revolution Gallery presents "Synthetic Eyes:" A live audio and video experience. Blending the dark and heavy synth sounds of Night Slaves with the grungy and visceral visuals of Brian Milbrand, "Synthetic Eyes" embodies the mythic and brooding sounds of the first two Night Slaves albums (view a teaser preview here). 
Night Slaves (David Kane and John Toohill) likes to push limits and just keep it coming. Having the opportunity to work with Brian Milbrand in the intimate Revolution Gallery should be an absorbing in or out of body experience… "We're bringing back Happenings!" 
Using hand painted films, a filmed dance by Beth Elkins Wales, and film samples from cult classics like Zombie, Doorway to Heaven, Clockwork Orange and Anguish, Milbrand weaves together themes of alienation, voyeurism and transcendentalism through an ever shifting live mixed video montage. Using custom designed software, Milbrand creates a real time visual mix controlled directly by the music created by Night Slaves.
DAVID KANE is currently recording and/or playing with Night Slaves, Them Jazzbeards, MPP(Major Progress Program), HEARsay,TwQ, and various solo projects. Past projects include music for films, plays,dance, performance art projects, Trek with Quintronic, Celibates, Electroman, Nullstadt, Decay of Western Civilization, Erectronics, Terry and the Headhunters, and Keith Urban Legend.
JOHN TOOHILL has been sticking his nose where it doesn't belong in music for over a decade which is why collaborating in Night Slaves with David is such a perfect team up. Neither truly belong anywhere and this reflects in their music. His other projects include Alpha Hopper, Radiation Risks, and JOHNS.
BRIAN MILBRAND is a multidiciplinary artist, working with video, film, performance, audio and painting. Milbrand has worked collaboratively with a number of groups including Kamikaze, The Real Dream Cabaret, Termite TV and nimbus dance. Milbrand also creates solo works including abstract fillms and videos dealing with math theory and abject films such as the Claire Cycle, a 4-part film series about Milbrand's interior struggles with his anima. Brian's films have shown nationally at Museum of Modern Art, Scope New York Art Fair, PS 122, Richmod Moving Image Co-op, Artists Television Access, Athens International Film and Video Festival, Detroit Film Center and the Philadelphia Museum of Art, Hallwalls Contemporary Art Center, Squeaky Wheel, Burchfield Penney Art Center, Carnegie Art Center, Soundlab and Big Orbit Gallery.