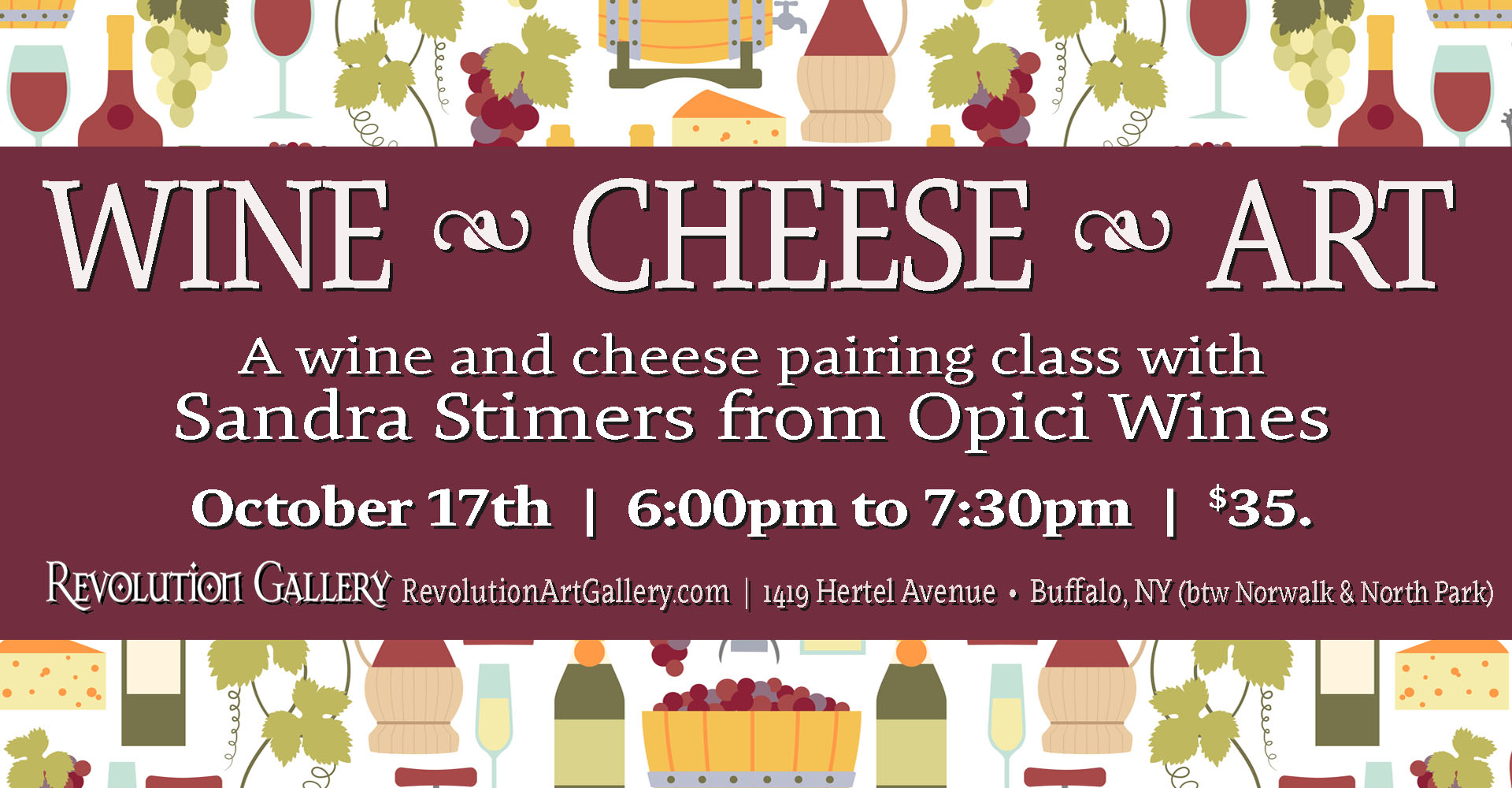 WINE, CHEESE, ART
Thursday, October 17th  |  6:00pm to 7:30pm  |  $35.
Join us for a delicious endeavor for the Fall 2019 season — Revolution Gallery presents a wine and cheese pairing class with Sandra Stimers of Opici Wine.  
The one-hour program explores wine-cheese pairing possibilities. Sample wines, cheese, and learn about creating tastings of this classic combo.
Participants need to register and prepay for this class by Wednesday, October 16th to reserve their spot. An email will be sent confirming your spot in this pairing class. 
To reserve your spot in the tasting, please register and pay
by Wednesday, October 16th. The Wine, Cheese, Art event is $35. per person. Please fill out the form (above), and pay via PayPal (below) to complete registration.
<form action="https://www.paypal.com/cgi-bin/webscr" method="post" target="_top">
<input type="hidden" name="cmd" value="_s-xclick">
<input type="hidden" name="hosted_button_id" value="UUYTBEDNK9NRU">
<input type="image" src="https://www.paypalobjects.com/en_US/i/btn/btn_buynowCC_LG.gif" border="0″ name="submit" alt="PayPal – The safer, easier way to pay online!">
<img alt="" border="0″ src="https://www.paypalobjects.com/en_US/i/scr/pixel.gif" width="1″ height="1″>
</form>