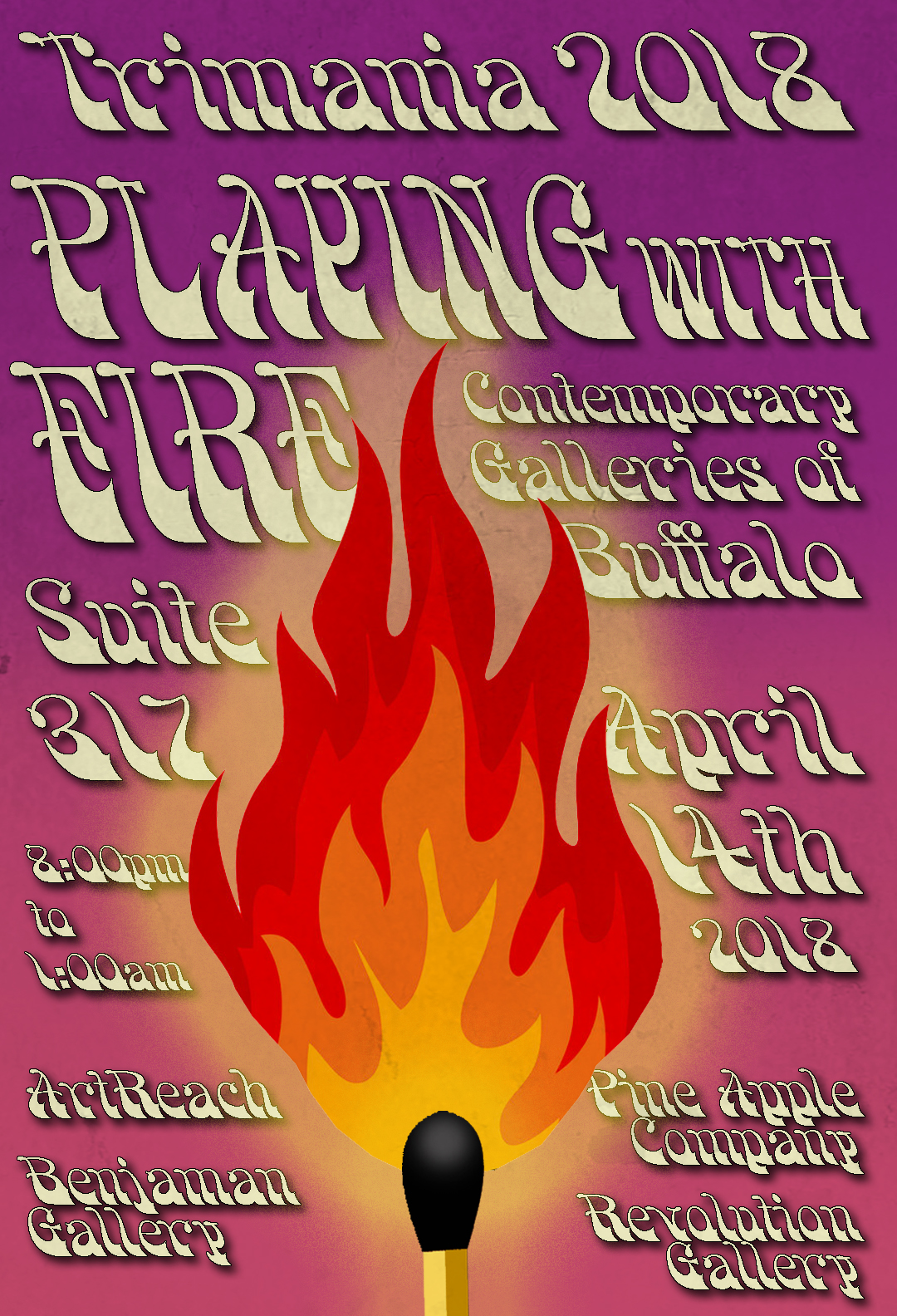 TRIMANIA 2018
Saturday, April 14th | at the Trimain Building  |  Suite 317  | 8:00pm
Please join us during TRIMAINIA for "PLAYING WITH FIRE" featuring 3 of Buffalo's most exciting contemporary galleries in Suite 317!!

View a wide range of modern and contemporary art, learn more about upcoming fine art projects, listen to live musical performances and support several important local organizations.

PLAYING WITH FIRE: Visual Art and Installation
-Benjaman Gallery
-Pine Apple Company
-Revolution Gallery

#TWSS (That's What She Said): An Interactive Installation to benefit YWCA WNY and Family Justice Center
-ArtReach WNY

PLAY/GROUND: Learn more about past and present projects
-Resource:Art

LIVE PERFORMANCES by
8:00 PM – 8:45 PM DJ Dr. Wisz spinning alt / industrial / new wave / goth music (throughout the night, too!)

8:45 PM – 9:00 PM Spun Out Fire Productions, Inc.

9:00 PM – 9:45 PM Deadwolf
psychedelic rock music

10:00 PM – 11:00 PM Small Smalls
lo-fi dreamy synth pop

11:00 PM – 11:15 PM Ember Capri

11:15 PM – 1:00AM Bud Redding
ambient to progressive to synth-punk

Get the Trimania 2018 app for IOS and Android to stay up to date with performance schedules!